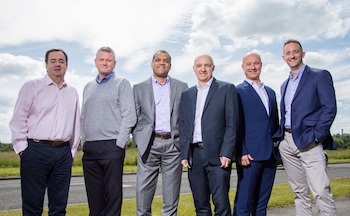 A trio of the north east's finest IT services providers have joined forces to form a new £10m revenue business.
SITS Group, PCI Services and Pivotal Networks have merged and will be known as TruStack, headed up by Joe Olabode, Richard Common, Paul Watson, Phil Cambers, Russell Henderson and Geoff Hodgson.
The three organisations share similar backgrounds and are experienced in familiar markets including cloud computing, network design, implementation and support, data centre services, managed services, UC and cybersecurity.
Existing clients include Muckle LLP, Collingwood Business Solutions and a number of the north east region's Top 200 companies.
In a joint statement the Directors said: "The merger gives our client base access to a wider pool of commercial, administrative and technical services."