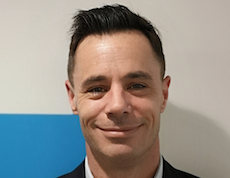 Just weeks after rocking up at FluidOne as Head of Channel Lee Rossano (pictured) has architected a new referral practice and is seeking to add more than 50 partner agents.
In a strategy update FluidOne said it is 'rebooting' its channel programme partly in response to feedback from partners.
"The FluidOne ecosystem is now designed to better equip new and existing partners with training, resources and support," said Rossano. "Recent management changes and fresh investment signal a sharper, more energised and inclusive focus on the channel."
Rossano confirmed that partners have access to 30-plus content delivery vendors via FluidOne's portal.
The company also removes issues around multiple SLAs using a single contract, he said, noting that development work is under way on portal updates and tools, building on the recent launch of a mobile offering.
Rossano joined FluidOne in January and has held senior roles at Exponential-e, Class Networks, Imtech ICT, SAS Global Communications and Telstra International. 
He has particular expertise in connectivity, cloud, SD-WAN, security, data centre, UC and SIP.