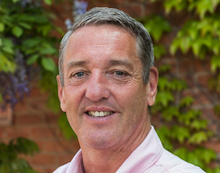 Connectus CEO Roy Shelton (pictured) and CTO Duncan Shaw have embarked on a joint mission to recruit new partners to the firm's just launched Partner Programme.
The Doncaster-based connectivity provider has opened the door to its portfolio giving partners access to a range of connectivity options, cloud-based uCentrix voice and IP CCTV services and its cyber portfolio including network security, penetration testing, plus wrap around training, information governance and compliance services.
"Technology continues to evolve and end users are continuing to uncover new business challenges, as a result partners must work to modernise," stated Shelton. "This new programme will better enable partners to service their customers."
Connectus is providing self-service and bespoke solutions, training and enablement tools. A new portal is planned to launch this summer.