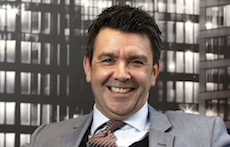 Vapour Cloud is on the hunt for 10 more partners in a bid to realise 50% growth over the coming 12 months.
 
Early last year CEO Tim Mercer set out plans to collaborate with non-competing companies in the tech channel, targeting 10 partners.
 
The seven partnerships secured so far have delivered shares in deals worth £2.5m, and 85% of Vapour's own revenue is now partner based.
"These relationships alone look set to generate £6m of total contract value revenue over the next three years, as some of the newer agreements start to gather momentum," stated Mercer. 
"But the expansion plan does not end there – the search is now on for an additional 10 partners.
 
"In three years time I expect the uplifted partner portfolio to be generating £8m of revenue per annum."
Vapour grew by 51% in 2018 and expansion of at least a further 50% is anticipated over the next 12 months.