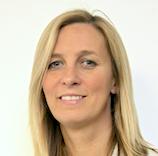 Zest4, winner of the Best Channel Support Award at the Comms National Awards, underlined its continued commitment to the channel by staging its inaugural partner awards at its fifth partner event staged at the Ham Yard Hotel in central London.
With sessions throughout the day from O2, 8x8 and Arkessa, delegates were given a deeper understanding of the impact 5G will have on collaborative working, mobility at work and how transitioning to the cloud will reap benefits in the long-term.
Keynote speaker was 'applied futurist' Tom Cheesewright, who discussed thought-provoking topics on AI, insights in to the future and augmented reality.
After the conference, headline winner at the awards was Partner of the Year Focus Group.
"Focus have achieved so much this year and are going from strength to strength," said Mandy Fazelynia (pictured), Zest4 Operations and Business Development Director.
"Giving our partners the recognition they deserve for doing a brilliant job is important to us. Not only does it acknowledge the hard work they've put in for the year, but it also showcases the brilliant work they've done and can inspire other partners to similar successes."