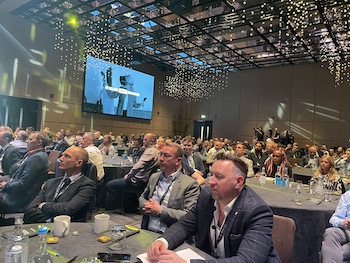 Over 200 reseller partners attended the latest Future-Connect event staged by TalkTalk Wholesale Services and Virtual1 at the Pan Pacific hotel in the City of London on Tuesday (May 23rd).
Over the course of the event partners were given a detailed overview of the new range of network propositions being rolled out by TTWS and the opportunities they can address on the road to the digitalisation of customers.
New introductions included a SoGEA offering to rival BT, security and cloud propositions, an updated backhaul product for carriers, plus a new voice solution.
"We are putting the talk back into the TalkTalk portfolio," said TTWS Product Strategy Director Neil Wilson.
"We're also helping resellers automate and control their own network infrastructure and become challenger brands in the market," he added.
See full report in the June issue of Comms Dealer.