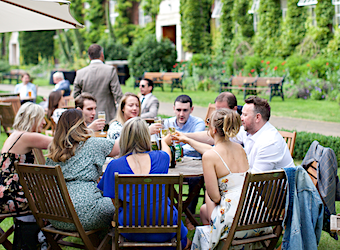 A record shortlist has been announced for the event that recognises the teams keeping businesses booming in the ICT channel.
Scores of companies across the industry have entered for this year's Channel Champions Awards and 120 submissions across the categories have been shortlisted,  covering teams working in sales, marketing, engineering, billing, culture, and management.
"We've had a 20% increase in entries this year, underling the resilience of businesses in the channel which have bounced back from the Covid -19 pandemic," said Comms Dealer Editorial Director and Awards Co-ordinator Nigel Sergent.
A team of judges selected for their knowledge and experience across the award category disciplines will now decide on the winners. For the second year running DWS are headline sponsor for the event.
"Were looking forward to celebrating with our sponsors and finalists and announcing the winners at our unique alfresco awards luncheon which will again be staged in the ground of Regents University in Regents Park, London on July 7th. It will be the industry event of the summer and promises to be an unmissable occasion," added Sergent.
To view the shortlist, go to www.channel-champions.com and to book your place at the 2022 Channel Champions finals day email Heather Miles hmiles@bpl-business.com
Pictured: Guests raise a glass during the 2021 Channel Champions Awards al fresco luncheon.