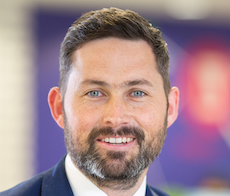 Gamma has announced the dates and venues for its movie themed 2021 roadshow which will run over two weeks in September.
Gamma's senior management will be appearing at Vue Cinema in The Printworks, Manchester (Tuesday 7th Sept), the Odeon on South Bank, Waterloo (Wednesday 8th Sept) and Vue Cinema in Glasgow Fort Shopping Park (Tuesday 14th September).
The roadshow gives Gamma an opportunity to put on an exhibition of revenue opportunities and partner education.
MD Daryl Pile said: "The key theme for the Roadshow this year will focus on maximising margins and supporting changing customer behaviours. With more than 700 partners at our 2020 event we hope for even more to join us this year."