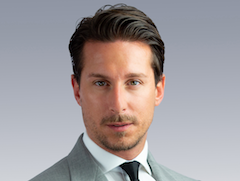 An online awards event sponsored by Union Street Technologies is designed to recognise the 'best in billing'. 
Due to Covid-19 restrictions the inaugural event will be staged virtually on 24th September. 
It will be the first National Billing People Awards held by the newly formed Billing People organisation, which is free to join, and was set up to champion billing professionals working in the channel. 
"The Billing People community provides a valuable forum for billing professionals to collaborate, share ideas and develop their professional skills to the benefit of their businesses," said Union Street's Head of Sales and Marketing Vincent Disneur. 
"The objective of the awards is to highlight and celebrate the crucial work billing personnel perform. These professionals are responsible for margin analysis, profitability, compliance and ensuring smooth service delivery in this crucial area of customer service. 
"However, despite the importance of their work, billing professionals' efforts often go unrecognised and uncelebrated. Now's the time to change that."