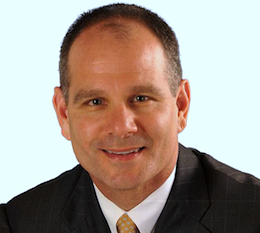 Vonage is targeting the high growth cloud contact centre market with the intended acquisition of privately held NewVoiceMedia for $350m in cash. Vonage's total addressable market is forecast by IDC to grow 60% over the coming four years to circa $80bn of which $9bn is attributed to future contact centre business.
"Vonage is acquiring a high growth software company that brings a cloud native contact centre solution that can be integrated with Vonage's existing assets," stated Sheila McGee-Smith, Principal Analyst at McGee-Smith Analytics.
The acquisition combines Vonage's UCaaS and CPaaS solutions with NewVoiceMedia's cloud contact centre offerings.
The deal also adds 700-plus customers (mainly mid-market and enterprise) including big names such as Adobe and Siemens and 400 staff. NewVoiceMedia will continue to be led by CEO Dennis Fois.
Vonage CEO Alan Masarek (pictured) stated: "This acquisition accelerates Vonage's growth strategy in cloud communications, strengthens our presence with global mid-market and enterprise clients, and deepens our integrations and key go-to-market relationships with CRM providers, especially Salesforce.com."
The company expects to realize annual run rate synergies of approximately $10 million by year-end 2019 and meaningfully higher by year-end 2020, which include revenue synergies from cross-selling and cost synergies from cost of service and G&A savings.
The transaction is planned to close in the fourth quarter of 2018 and Vonage expects to realise annual run rate synergies of approximately $10m by year-end 2019.