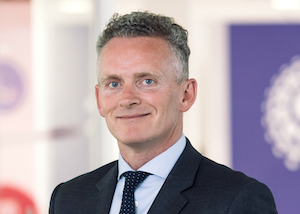 Gamma's acquisition of Netherlands telecoms group Dean One extends its international reach and provides a platform to gain a significant share of the growing Netherlands cloud PBX market.
Dean One is also a channel-led business focused on products similar to Gamma's portfolio and in its last financial year reported revenues of 15.8m euros with 0.8m euros EBITDA. The company employs circa 60 people.
"Gamma management have known the Dean One business for a number of years," stated Gamma CEO Andrew Taylor (pictured). "It has a similar product set selling cloud PBX, SIP trunks, data products and mobile to primarily SME businesses via a network of over 500 channel partners.
"The market penetration and growth rates in sales of cloud PBX in the Netherlands is similar to that in the UK where Gamma has a track record in driving sustainable growth."
 
Taylor said Gamma will provide a boost to Dean One's growth prospects as he leverages the acquisition as a conduit for additional products that have been proven in the UK market.
 
Dean One's co-Chief Executive Klaas Bottema added:  "Gamma is the right home for Dean One as we look to accelerate the success we have seen in the Netherlands.  
"With their support there is no doubt that we can grow more quickly and move into other markets that we don't currently serve."