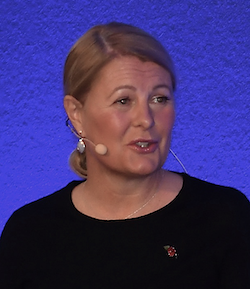 A C-RAN technology trial has kicked off in Leeds following a pilot scheme led by BT Wholesale.
The 5G technology will serve as a proof of concept for future developments which could include individual street works or fitted in existing street furniture such as lamp posts or CCTV to deliver a 5G signal.
C-RAN uses cloud computing technology to support 5G connectivity meaning it can be fitted into a range of different units.
The first units have been installed at key locations in Leeds city centre and will allow BT to track how the infrastructure improves access in the area. 
As well as enabling local customers to access faster and more reliable speeds on their mobile devices, improved 5G connectivity could in the long-term be used to provide a platform for the city to access other community and business developments such as the creation of virtual classrooms, air quality and pollution monitoring.
The infrastructure is currently being used by the EE and Three networks.
BT Wholesale MD Alex Tempest said: "This trial represents another step in transforming connectivity for the future and will help us better understand how 5G can best be delivered to meet the demands of the country."