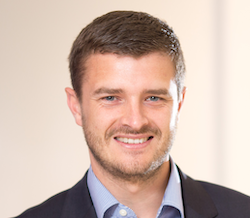 SMBs are already switching over to future proof telecoms solutions with the PSTN switch off still three years away.
According to unified communications provider Gamma, there has been fast uptake of its SoGEA and PhoneLine+ solutions in areas where copper-based exchanges have already been switched off. 
SoGEA (Single Order Generic Ethernet Access) offers a broadband connection without the need for a phone line, while Gamma's PhoneLine+ delivers voice calls over broadband for small businesses requiring both services. 
Speaking at the London leg of Gamma's UCaaS and Mobile seminars staged across the UK, Business Development Director Matt Worboys said: "ADSL and FTTC numbers are really dwindling. 
SoGEA and PhoneLine+ are being well received in the micro business space as a future proof solution. With the switch off ongoing, these are exciting times and there are great opportunities for everyone in the Gamma channel."