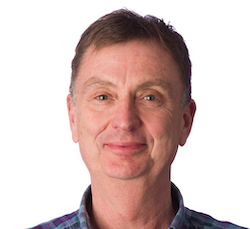 The scale of the task facing channel companies with responsibility for transitioning customers to all-IP communications by 2025 has been put into sharp focus by research stats from Zen.
The study found that almost a quarter of businesses are unaware of the 2025 copper switch-off and preceding stop-sell plans from Openreach. In the SME segment specifically 33% of organisations remain in the dark. 
Stop-sell first went live in December 2020 in Salisbury as part of a rolling plan put in place by Openreach.  
"There is a growing risk that many businesses will be caught short by structural changes to the UK telecoms network which loom on the horizon," stated Zen CEO Paul Stobart (pictured). 
"Keeping company technology up to date should be a continuous, evolutionary process, but the clock is ticking for those businesses still reliant on outdated communications tools such as traditional telephony."
Contract renewal and termination dates beyond 2025 were cited as potential sticking points.
James Lilley, Director Managed Customer Migrations, Openreach, added: "Alongside work we already do with industry to educate and inform we'll also soon be ready to announce a new business specific communications campaign to help provide the level of detail required for businesses to get ready and prepare for the copper stop-sell.
 
"This is an important time for industry and impacts all businesses as we modernise and continue to build a full fibre network."
Zen's research also highlighted a significant opportunity for the channel to upgrade a large section of the market which is receptive to making investments in cloud comms technology.
Almost half of respondents said they would invest in a cloud-based solution to integrate their communication channels.
Stobart added: "Cloud-based solutions can provide scalability, accessibility and efficiency – all while replacing outdated voice systems with a unified solution. 
"Therefore, the move towards cloud communications looks set to accelerate. 
"This is likely to form part of wider digital transformation efforts as organisations invest in new technologies which can come together to accommodate wider changes – such as a rise in remote working. 
"Having a trusted partner is key to supporting this journey – to ensure that businesses are prepared for changes taking place around them, and that solutions identified are bespoke."