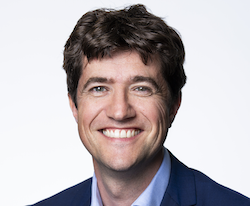 A solution that eases the migration of single line legacy WLR services to all-IP has been rolled out by Gamma.
The product combines Gamma's connectivity portfolio, number porting service and single line replacement solution.
"As of 2025, the PSTN will be switched off," said Chris Wade, Chief Marketing and Product Officer. "This is a major step towards the country's mass IP-network migration. 
"All businesses still dependent on legacy services for their day-to-day operations will need to migrate to all-IP services, many in the next year as Openreach continues to serve notice on exchanges across the country."
Gamma's new springboard to all IP (called Simple Swap and aimed at the micro business market of one to nine users) enables channel partners to facilitate migrations with light-touch digital provisioning through one dedicated portal.
"With hybrid working becoming increasingly popular and the PSTN switch off around the corner it's clear that the future of telephony is already here," added Wade. 
"While 2025 might seem a while away, it's critical to start preparing well ahead of the final switch off date to truly reap the benefits of an all-IP future.
"Empowering partners and customers to migrate smoothly has been one of our key areas of focus in the past few years."