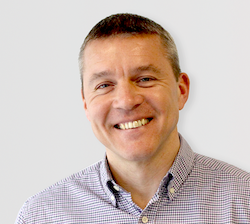 A new contracting model for wholesale services (called UltimateFlex) which offers customers anytime cancellation as standard for managed Ethernet, Internet access and high capacity services has been launched by Virgin Media Business.
The move is designed to unlock the potential for greater investment in digital services by removing one of the biggest barriers to ICT spending – namely restrictive contracts and the risk of long-term commitments in the current climate.
In a new study by Virgin Media O2 Business, over a third of IT bosses cited fixed-term contracts as a barrier to operating more flexibly and making bold decisions during the next 18-24 months. And nearly half of those looking for IT support say they're paying for services they don't need.
Nearly all respondents said that investment in new digital services will help their businesses recover from Covid-19. And almost 60% don't think their company is agile enough.
"Lengthy and inflexible contracts are preventing businesses from bouncing back from the pandemic," said Mike Hallam, Director of Fixed Wholesale at Virgin Media O2 Business. "Businesses are crying out for more flexibility, certainty and value to unlock the power of digital technology and bounce back stronger.
"After a bruising year, we're giving partners a leg up with our new model which abolishes upfront fees, provides lifetime price confidence and comes with anytime cancellation."
Virgin Media Business has also removed installation charges as standard on wholesale products as part of UltimateFlex – and ditched excess construction charges.
Virgin Media O2 launched in June 2021 and is a new joint venture between Liberty Global and Telefónica in the UK.