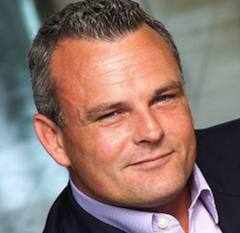 Avaya's newly opened Customer Experience Centre (CEC) in Guildford shines a bright light on its contact centre, communication and collaboration technologies and acts as 'a blank canvas for innovation', said the vendor.
The CEC, which was built with the help of partners, augments Avaya's existing R&D and innovation centres in Dublin, Galway and Leeds Beckett University, which are all reflective of the company's sharpening focus on innovation, according to UK MD Ioan MacRae (pictured). 
"The CEC has been designed to spark conversations with partners and customers around how we can help them create intelligent immersive experiences and solve their customer journey and employee productivity challenges," he said. "The CEC can help create highly bespoke, vertical-specific solutions for customers of any kind."
 
Avaya's contact centre and team engagement solutions are the stars of the show with a particular emphasis on AI, cloud and communications technologies, as well as sentiment analysis, voice-enabled virtual assistants, real-time language translation, real-time speech analytics and back office integration.
"The Guildford CEC is a point of reference for all UK organisations to learn how they can take their customer and employee experiences to the next level," added MacRae.