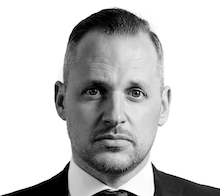 UCaaS has proved slow in unlocking the riches of the digital age for the channel, but according to Gamma's Head of UCaaS and Mid-Market Sales Paul Gibbs the time for an upsurge is now and SMEs are prime targets.
There is no denying the strong appeal of UCaaS yet market penetration remains relatively low. The big question is from where will a new era of understanding and demand herald? "The SME space is ripe for UCaaS adoption, with only 10 per cent having embraced the technology as of 2017," stated Gibbs. "For the channel this is the sweet spot. SME workforces are becoming increasingly more remote, they need to be able to respond to their customers quickly and they can't afford a team of people to run their IT systems. SMEs are looking to grow their business and compete with mid-market and large enterprise organisations, and UC is vital in helping them achieve this."
That said, there is also an opportunity to target more established mid-market organisations with a UCaaS proposition. "As the workplace has shifted mid-market businesses are burdened by legacy technology and feel a large proportion of their workforce is not ready for an overhaul in their business communications," noted Gibbs. "However, with the millennial generation coming through and a need to boost overall business productivity, it's clear a UC strategy is needed. For channel partners it's about adopting a more consultative approach when selling to a mid-market business, and really understanding the challenges throughout the organisation and proposing a tailored solution specific to the customer's requirements."
As the UC market matures and the industry moves away from legacy technology and clunky solutions with poor integration, the market has at last started to experience the benefits that have long been promised from UC, believes Gibbs. "Today, the cloud is better than ever and the primary business drivers for UCaaS adoption – productivity and opex savings – can be realised," he said.
The market has at last started to see the benefits that have long been promised by UC
"Businesses want to boost efficiency and support the need for collaboration in a world where employees are constantly on the move and want to work from wherever they are located. We also have a new generation of employees coming through, who expect their technology to be fast, accessible and on-demand."
Prospects should be spellbound by the sheer weight of UCaaS benefits, including an increase in productivity while reducing costs, says Gibbs. "This is what every business strives for," he noted. "Resellers should seek out prospects who are using legacy technology, are unaware of the newer technology available to them or are trying to grow their business and need a solution to support expansion."
Industry stats suggest that at the very least employees utilising UC are 13 per cent more efficient. "For example, a remote worker may have to visit the office for on-site meetings," stated Gibbs. "Typically, this would entail setting an early alarm, unproductive travel time, getting home late and incurring a business expense.
"With UC, it is the polar opposite. UC enables the employee to be online earlier and maximise their working time, while incurring minimal costs to themselves and the business – not to mention the improved work-life balance. UC isn't always an effective replacement for every meeting, but where possible businesses are able to keep their employees happy and productive, while immediately reducing their costs and carbon footprint."
It goes without saying therefore that businesses working in an agile way with cross functional teams, or are project focused, will be using (or will want to use) team collaboration tools. "Integrating these tools tightly into their telephony and conferencing experience will help further drive efficiencies and productivity," said Gibbs. "The same business may also have teams solely focused on customers and the customer experience, where contact centre functionality will be at the fore, with less or little focus on team collaboration. Again, tight integration will help enhance performance and operational effectiveness."
Many UC opportunities reside in a reseller's own back yard, and Gibbs emphasised that existing customer bases are rich seams of new business. "The cost to acquire a new customer is far greater than that of looking after the existing base," he stated. "When you've already done the hard miles, don't lose sight of the benefits you can gain by continually engaging with your customers."
Gamma encourages partners to look closer to home via UC webinars, workshops and seminars. "Sometimes the day-to-day activities can get in the way of seeing the real opportunity," said Gibbs. "Our partner sessions take away the heavy lifting, enabling partners to focus on what really matters to them – selling UC solutions that accelerate the total contract value, and more often than not the total contract term."