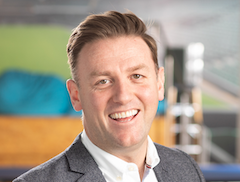 The UCaaS market is there for the taking, so long as certain engagement-focused conditions are met.
That's according to 8x8's Senior Partner Manager David Green, and Regional VP for EMEA Channel Sales, Wholesale, Graham Kedzlie (pictured left).
Comms resellers can rely on the UCaaS market to deliver long-term sustainability and growth, providing key priorities underpin their go-to-market strategy. "There are two key considerations for resellers wanting to strengthen their position in the UCaaS market – employee engagement and customer engagement," stated Green. "How employees engage efficiently and collaborate is a key business priority for many, especially as we continue to operate remotely.
"Resellers need to offer organisations their knowledge in terms of the opportunities available to optimise their employees' engagement – such as deploying an integrated communications tool that works cohesively with other tools across the business, from CRM to contact centre operations. The second key priority needs to be a focus on customer engagement. Businesses need to differentiate how they treat and service their customers from their competitors."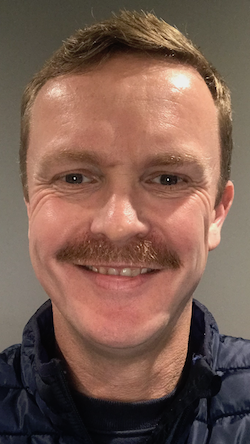 Research by 8x8 conducted with the Call Centre Management Association (CCMA) found that 67 per cent of consumers surveyed have experienced more difficulty in receiving help from customer services since the pandemic. "Partners need to support businesses to ensure the appropriate technology is in place to meet, and even exceed, customer expectations – from AI to multi-channel services, enabling customers to interact however they choose to – whether via phone, SMS, email or even social media," added Green (pictured left).
Many market forces are at work right now, but a key driver in the evolution of UCaaS is the end user experience, observed Kedzlie. "The need to operate from anywhere in a hybrid work model has accelerated the transformation to pure cloud and multi-channel as a crucial factor in an organisation's technology deployment," he said. "There is a business need for a wider offering within the UCaaS space to connect employee engagement with customer engagement – and cloud contact centre functionality is a great example to facilitate contact centre agents to operate remotely."
In terms of the future development of UCaaS, integration is also key, emphasised Kedzlie. "For example, we see CRM as a critical functionality for UC and contact centre efficiencies, but its full capacity can be harnessed when it is integrated with additional business tools," he added. "As a service agent, CRM enables visibility of a customer's full profile and touchpoints, while its integration with an internal communications tool provides the ability to quickly connect a customer to the right person internally."
 
Additionally, analytics and the capacity to pull out real-time insights are key to business optimisation. "From monitoring, reporting and improving business efficiencies, analytics are an essential tool for businesses as they navigate not just remote operations, but the entry to a hybrid world of work," stated Kedzlie. "Customers need to understand their technology and rely on partners to help them move beyond legacy products which hinder such visibility.
"From cloud to voice and analytics, the UCaaS market encompasses many different technologies and the market is ever widening. Today, a channel partner needs to add more value than just product delivery. Businesses want to buy technology from people they trust, and the need to quickly deploy solutions has made the role of the trusted advisor even more fundamental. An integrated, single vendor UCaaS and CCaaS offering is crucial. With consolidation offerings occurring in the market frequently, partners need to have a breadth of knowledge across a variety of products to meet the needs of today's business."
 
But too much specialisation can have the opposite effect for resellers, according to Green. A breadth of understanding and knowledge of offerings is key to success – being an all-rounder is no bad thing," he explained. "For organisations, a focus on digital transformation is what they are looking to achieve. When selling complex solutions resellers need to focus on the wider transformation goals, and this means engaging with all senior members of the business.
"Conversations often begin with those looking after the technical requirements, but resellers need to be able to support the delivery of solutions that enable the organisation to work towards its wider business goals. This can only be achieved if senior leadership buy-in happens early on before deployment. This is a necessity, rather than a nice to have."
 
Kedzlie noted that resellers that offer specific, granular expertise – such as technology solutions designed for legal services – can provide that extra differentiation to clients. "Giving customers vertical knowledge and value add insights underpins the reseller's status as a trusted advisor," he said.