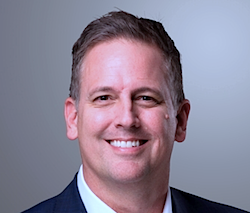 8x8's UK channel presence received a rocket boost with the addition of IT sector giants Computacenter and Softcat to its partner programme, building on new partnerships with key players Charterhouse and NSL.
 
John Delozier (pictured), Senior Vice President & Global Channel Chief at 8x8, said: "We're working with the largest and fastest growing partners in the industry, and together we are helping businesses across the UK work more effectively by moving their legacy on-premises communications to the cloud. 
"With hundreds of millions of legacy on-premises seats available for migration worldwide, this is one of the fastest growing cloud opportunities."
8x8's partner recruitment campaign - spearheaded by UK Channel Sales Director Keith Jackson - signals a ramping up of its efforts to move installed customer bases to cloud-based voice, video and sharing for meetings, contact centres and applications. 
Pete Groushko, Technology Sourcing & Software Sales Director at Computacenter, said: "With demand for cloud communications rapidly gaining momentum as organisations look to move away from legacy on-premise based technology, our relationship with 8x8 will mean we are positioned to help our customers achieve digital transformation." 
 
Rhys Lawson, Head of Digital Workspace at Softcat, added: "Offering a single platform solution, 8x8 is positioned to support our customers to migrate to the cloud."
NSL MD Steve Larkinson stated: "Many of our customers on legacy systems are planning to, or have already moved to the cloud."
 
Charterhouse CEO Mark Brooks-Wadham said: "We've been able to add significant value to our existing customers by offering a pure-cloud communication platform."