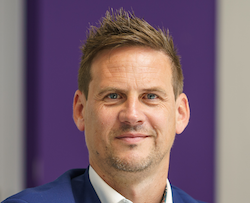 Gamma will work closely with CSL to ensure innovation in IoT, following a strategic partnership between the companies.
CSL has a base of 1.5 million live connections across Europe and is partnering with mobile network operators to harness their capabilities to provide a managed hardware offering.
The partnership will enable CSL to develop and expand its offering by providing solutions powered by Gamma.
Mark Lomas, Head of New Business - Channel, Gamma said: "Together we can deliver the latest innovations to the market with CSL's position amongst the world of IoT connectivity providers."
Hiran Ravat, Head of IoT Business Development & Partnerships, CSL adds: "Partnering with Gamma enables us to develop and expand the range of innovations we offer to meet the growing world of IoT."