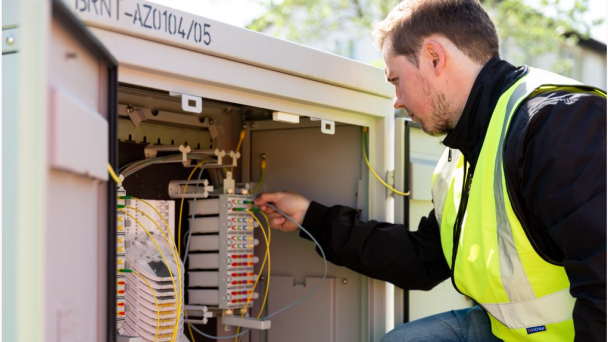 VMO2 has cut greenhouse gas emissions by 56% in its latest network rollout using recycled aggregate instead of new materials sourced from quarries.
The company has worked with build partner Diona to connect 3,000 premises in Shotts, Scotland, using recycled stone and sand when reinstating the ground.
In doing so, the business has stopped more than 12,500kg of carbon from entering the earth's atmosphere.
This follows a trial across two Glasgow streets using recycled materials last year, with support from Glasgow City Council and C-Plan.
Rob Evans, MD for Network Expansion at VMO2 said: "From a two-street trial to a 3,000-home build; we're driving change at pace in our network expansion to turn our net zero ambition into a reality."
The business aims to achieve net zero carbon across its operations, products and supply chain by the end of 2040.
Scottish Government Business Minister Ivan McKee added: "Through Scotland's Full Fibre Charter, the Scottish Government is working with telecoms operators to maximise the extent of full fibre broadband and encourage innovation and new technologies."