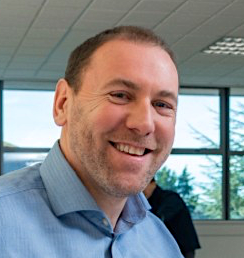 Weston-super-Mare located comms provider First Class Comms is claiming a milestone having achieved B Corp status.
"Staff spent the past 12 months on a journey towards the certification which assesses the governance, employment standards, community outreach, environmental values and customer service levels of the business," stated MD Mark Burland (pictured).
"Becoming B Corp certified is a great achievement. Fortunately, we had already incorporated many of the values into our business practices, particularly in terms of our management of staff and our customer services.
"The challenge for a small company like ours is to formalise those values into coherent policies which can then be assessed, so it's been a time-consuming process."
First Class Comms earned an overall B Corp score of 89.3, almost ten points higher than the qualifying score of 80.
Andy Hawkins, Chief People, Planet and Purpose Officer, Business on Purpose (who advised First Class Comms during its B Corp journey), added: "Let's hope this inspires many other comms team to have a go. It's one of the most inspiring and educational processes any company can go through."
First Class Comms began life as a single person home office business in 2013 and now employs seven staff with turnover forecasted at £1.75m.