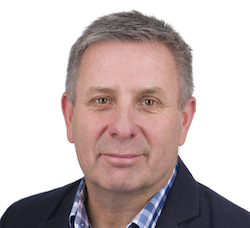 Evolve IP has announced carbon neutral status for its EMEA offices, having worked with ClimatePartner to calculate its corporate carbon footprints.
The business was generating 304.4 t CO2e in 2021 across its EMEA footprint and EvolveIP has chosen three offsetting projects to counter this: social impact, clean oceans and forest protection. 
Paul Harrison, EMEA Managing Director at Evolve IP: "We will be calculating our emissions as a business annually, working to reduce our footprint where we can and offset where necessary.
"Evolve IP has taken on this project not only because it is the right thing to do, but so we are able to offer our customers and partners the opportunity to start a conversation about the impact we all have on the planet and for them to be proud that they do business with Evolve IP. '
Evolve IP's next steps are to become a carbon-neutral company, globally and plan to complete the US CCF by the end of summer 2022.