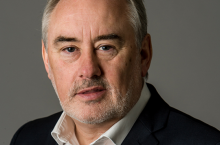 Crown Commercial Service is hosting five on-line training sessions to help ensure suppliers meet sustainability requirements and are not excluded from the Government's procurement process for major contracts.
The sessions will provide information on the Carbon Reduction Plan (CRP) and Net Zero roadmap that is required by Procurement Policy Note 06/21.
The policy was published on Gov.uk on 5th June of 2021 and came into effect in September last year for contracts worth over £5m a year.
The free to join sessions will provide an overview of Procurement Policy Notice 06/21, the basics of what is needed in a supplier's CRP, areas that must be covered in the CRP, the template to be used and what not to do.
Sessions are running on April 28th, May 5th, May 19th, June 2nd and June 16th, with Andrew Smith, Lead Research Environment and Sustainability, Crown Commercial Service as host.
Chair of the Cabinet Office Industry Working Group, Adept Technology Group chairman Ian Fishwick, told Comms Dealer: "On World Environment Day, 5th June 2021, the UK Government became the first country in the world to formalise policies aimed at using the power of public sector spend to reduce carbon emissions.
"Since coming into effect, Central Government contracts with a lifetime value of over £50bn have been applied under the new rules. It has been a tremendous start."
According to Fishwick, the current measures will not compare suppliers but simply want companies to put forward a plan to be Carbon Net Zero, prepared and presented in a standard format.
For more information on the on-line sessions please visit: PPN 06/21 - Carbon Reduction Plan creation and training Tickets, Multiple Dates | Eventbrite
Government guidance on the new rules and templates needed by suppliers can be found here: Procurement Policy Note 06/21: Taking account of Carbon Reduction Plans in the procurement of major government contracts - GOV.UK (www.gov.uk)