​

​
​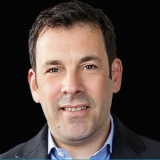 ​ It was a busy summer for our Group of companies. Other than working some very interesting deals, we launched Knight Transaction Services as a separate business to provide due diligence to acquirers. However, the big news for us arrived in June, when we received an offer from K3 Capital acquire the entire Knight Group.
The deal completed in early July and was a genuine opportunity to walk a mile in our clients' shoes. We appreciate that selling a business you have started from scratch is a very personal journey and so have set out a summary of our own experiences and thought processes from the deal.
Knight is a diverse group comprising our Knight CF business, Knight R&D and the newly launched Knight TS. In terms of identifying parties that would place value on all three components together would probably be a very limited pool. Clearly we could sell all businesses separately but felt there was a genuine value and benefit in keeping everyone together.
From a shareholder perspective, Paul and I had discussed our Exit plans and felt that the deal suited us personally. We were keen to realise some value for the business but felt there was still some work left to do in terms of our growth plans. The deal allows us to keep running Knight as an independent business backed by the significant resources of a PLC. We committed to a 5 year earn-out – not something we would advise most of our clients to accept – but we are confident in our business and satisfied that we had negotiated sufficient protections. Most importantly we do want to continue building Knight for at least another 5 years and believe it will prosper as part of K3.
The other key consideration for us was our team. As a small professional services organisation, we are only as good as our group of incredibly talented and committed people. We wanted to ensure they would view the deal as positively as us and K3 were very supportive of this. We had put in place a package of benefits for the team but were still unsure of how everyone would react. We need not have worried as the deal has been embraced, particularly the career prospects of being part of a larger organisation.
Post deal, not much has changed and, as agreed, we continue to operate independently. There have been a number of other positive factors for us. We have access to new expertise in areas such as tax which we know will be of value to our clients. Importantly K3 is top of the league table in terms of the number of deals completed per year in the UK and we now have access to its deals which means if you are looking at acquisitions, we may be able to introduce you to a range of deals.
In summary, there was much soul searching over the course of the transaction, something that we know we share with many of our clients, but after 130 deals, it was special to experience the completion feeling for ourselves.
Enough about us… We have written the first chapter of our whitepaper looking at how to value your business. Its available at bit.ly/ valuefactors and we will host a webinar where will discuss in detail – we look forward to seeing you soon.