​
In the financial world there is an old adage "sell in May and go away" relating to traditional stock market performance in the Summer months. However in 2021 May feels like the month that will really start the year.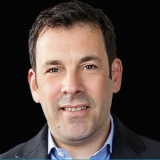 So far, the year has been a challenge and whilst we have seen business performance remain high and M&A remain at last year's levels, it has not been particularly enjoyable from a personal perspective. However as lock down restrictions lift and vaccination levels increase, there has been a palpable positive change in attitudes, and it can't just be down to the pubs re-opening.
Whilst the Teams/Zoom meetings continue day by day, increasingly we are talking about having the next meeting "in-person" - a suffix that would have been ridiculed a year ago but is now rather exciting.
In our day-to-day role we have continued to deliver deals with six transactions completed so far in 2021. Our team live and breathe every transaction alongside our clients and in lock-down we have learned the subtle differences and intricacies missing from developing relationships remotely. It's often those informal moments or conversations where you build a connection and trust with people.
This has materialised in an increased focus on results of due diligence over the course of our transactions and the inability of having everyone in the same room for issue resolution has resulted in delays to a number of our deals. Fortunately, high levels of motivation on all sides has seen us through to deal completion. The reliance on due diligence is not going to disappear with the end of lock-down so it is always worth considering whether your business would pass the test.
The outlook remains extremely positive, with valuations on deals remaining high alongside continued high levels of funding in the sector. We are recruiting to ensure we have the resources available to meet the volume of deals and we are always available for an informal conversation for anyone looking to understand what options are available for your business.
This week we made the previews for Comms Vision in November, and with several live events being confirmed, and cannot wait to see everyone "in person" soon.