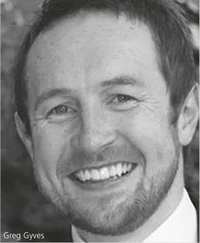 In our previous article around the challenges of 'chasing your promised land' we highlighted the need for telecoms services providers to achieve differentiation in a competitive and commoditised marketplace.
As Covid-19 accelerates change for everyone, telecoms service providers have been forced to review their strategy to remain relevant and competitive whilst still benefiting from a certain amount of resilience compared to other segments of the market, where a complete pivot on business model has been necessary to just remain in business.
In the Fortinet MSSP team we actively encourage our broad base of MSP partners to challenge us (and their other  incumbent vendors) on how we are going to help them serve their customers, help grow their business, be leaders in the market and have a positive impact on their financial performance. It builds trust quickly and allows our MSP partners to open up and give us the honest feedback we need in order to be 'business relevant'.
Why do anything?
As traditional connectivity business models become more commoditised and contribute to significant revenue erosion, it is essential for telecoms providers to broaden their capabilities and sell new services to counter this erosion.
In addition, our MSP partners are being driven to change by the evolving requirements of their customers. These requirements include simplicity of engagement, scalability & flexibility of service as well as high speed connectivity & ubiquitous secure access to any type of application to maintain the best user experience. As a result, our MSP partners are turning to us to provide assistance with embracing this change.
"For years Fortinet has been a leading proponent of the importance of converging networks and security to enable our managed service providers to deliver 'secure networks' rather than 'networks with security', which in turn provides the ability to seamlessly integrate new managed service offerings and unlock additional recurring revenue streams. The MSPs who were the earliest adopters of this convergence are naturally the leading way in markets such as SD-WAN." says Greg Gyves – Regional Manager, MSSP - UKI at Fortinet.
To do this successfully MSPs have to work to a consolidated set of operational building blocks underpinned by developer capability that allows them to introduce new services and functionality or unlock greater scale without significant infrastructure upheaval, otherwise they become too slow to respond to change resulting in a loss of competitive edge.
Why now?
The world changes quickly anyway but in a post COVID-19 world we're being forced to change quicker than ever, meaning that the MSPs who are slow to change end up standing still, then inevitably fall behind and in some cases disappear completely. Having a clear view on how strategies need to evolve over time will enable MSPs adapt over the coming years, to be prepared and be proactive with regards to change.
In the short term (2020) the response to COVID-19 forced a rush to facilitate home working presenting a spike in non-recurring revenue from demand for laptops/tablets, peripherals like webcams and incremental licensing for unified communications tools, all underpinned by the need for extra capacity for VPN and 2FA.
Moving into the medium term (throughout 2021), as organisations embrace a more liberal attitude to flexible working reinforced by a pleasant surprise at remote productivity, focus will shift to strategies to improve the security posture for a more distributed workforce. This will present opportunities for MSP's who are well positioned to offer OPEX based managed security services focused on identity and access management, advanced endpoint detection and response along with security services for web and SaaS applications.
Also, a more even balance of home / office working solidifies the need for consolidation and simplification of branch office infrastructure, further accelerating the demand for 'thin edge' Secure SD-WAN solutions which regularly manifest as an OPEX based managed service offering.
Looking longer term (2022 and beyond) we will see the convergence of both networking and security functions incorporating multiple solutions emerge as part of move towards a Secure Access Service Edge (SASE) model. However, despite regularly being referred to as a cloud-delivered service, there are situations where an organisation may require a combination of physical and cloudbased solutions for a SASE approach to work effectively.
By 2024, according to Gartner "at least 40% of enterprises will have explicit strategies to adopt SASE, up from less than 1% at the end of 2018". So, with customers already applying pressure to incumbent MSPs to share their SASE strategy, it is essential to be laying the foundations now to be well positioned for the future years and the 'next normal'.
Why Fortinet?
To realise the full potential of a SASE service capability, MSPs must first consider all of the essential security elements such as a fully functional Secure SD-WAN, scalable NGFW (physical) and/or FWaaS (cloud-based) firewall, zero-trust network access (ZTNA) including network access control (NAC) and micro segmentation, a Secure Web Gateway offering to protect users and devices along with a Cloud Access Security Broker (CASB) for SaaS applications and shadow IT. Then this needs to be implemented and applied across the customer's WAN edge, LAN edge and Cloud edge.
Fortinet is the only vendor who offers the broadest portfolio of proprietary hybrid solutions across on-premise and cloud, augmented by our Security Fabric Alliance Program - A comprehensive selection of technology alliance partnerships to help MSP partners deliver even more value out of their managed service offerings.
Finally, we complement this industry leading portfolio with our engagement methodology specifically built to help accelerate the whole service enablement process with our MSP partners and subsequently their time to market with new managed service offerings.
There is a small window of big opportunity for MSPs that set and execute a strategy to drive change now to lead the way in delivering security services. So, whether you need to look at a cornerstone of SASE such as SD-WAN today, or help building a roadmap of security services as part of a broader SASE strategy Fortinet is well positioned to help you on the road to your 'promised land'.
For more information contact the Fortinet UKI MSSP team at