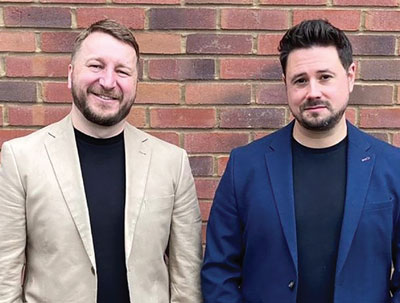 Recently, a couple of our clients have told us that we have become "an extension to their business". One even wrote it in a testimonial for us.
It was great to hear as it is exactly what we set out to achieve when we launched neoci. We wanted a true partnership model.
As a recruiter in the telco sector, partnerships are hugely important. It's probably no coincidence that our most successful placements are with the clients we are closest to.
But what makes a great partnership?
Service?
Honesty & Trust?
Alignment of core values & culture?
All of the above of course!
Service is so often an overlay in an industry where businesses do not have a proprietary offering. The nature of our reseller community is to take ownership of a white label product and badge it as their own. Then add in another product and another and so on. Where they add value is in the service and now more now than ever "Service" is king.
When a company gets it right, whether it is their product or something that is a small part of a chain of providers it is usually because the way that they deliver it or the service wrap that they provide. Supplying a great service isn't a 'one size fits all' approach. Those businesses that take the time to properly understand and truly get under the skin of their clients really do make the difference.
People buy from people, but they also buy from brands that are renowned for being good at what they do.
Those brands stand the test of time, but they evolve, they change to suit their customer and the market they operate in. We all had to evolve recently, but how many of you have truly adopted a change or are old habits kicking in?
When we started our recruitment business in the middle of a pandemic, we decided that apart from the fact that we lived and breathed the telco industry, our main USPs would be the way that we interact with our clients, the time that we spend to understand them and their culture, whilst retaining our own core values and beliefs.
We have been fortunate to work with companies that have embraced our way of working, companies that are delivering true value outside of just cost benefits and expect their suppliers to understand and help deliver their ethos through the way we work with them. We have created partnerships which work both ways, it's a win win situation.
Neoci are specialists in recruiting into tech and telco, for further details visit www.neoci.co.uk