Talk Time UK, set up in 2009by Gary and Adele Marzella,is a telecommunications specialist dealing with businesses throughout the UK. The company partnered with Fidelity Energy back in 2018 and their customers have been benefiting from the addition of energy ever since.
Gary Marzella, Head of Sales, said: "Since 2020 and even in the current climate, it is difficult running a business. We want to help and support our customers in anyway we can and by offering multiple solutions on top of telecoms means we can help alleviate different issues for them, which is such an added benefit.
"When the pandemic first hit, we were unable to do network upgrades which was a huge worry. All we could do was focus on energy, which was a God send. I have now passed on all my mobile business to other members of staff, and I am fully focused on the energy side which is a major part of our business from now on. I can't thank Fidelity enough for being there".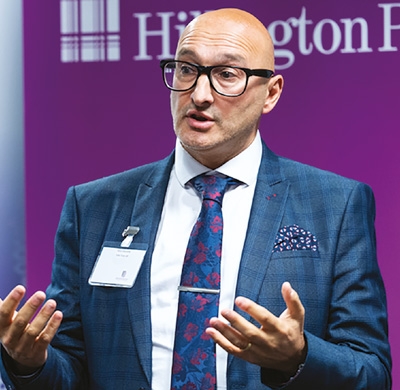 According to Marzella, support from the Fidelity Energy teams has been outstanding and there is always someone offering help at the other end of a phone.
"Joe Sudlow and Clare Stratford have been amazing with their knowledge and expertise. There is also a vast array of marketing materials available to white label as well as help from the team to create bespoke literature. This allows us to keep our customers informed with current affairs and what is impacting their prices".
"We get continuous training on the products via webinars and recently had a refresh on using their custom-built portal with Clare. It is extremely simple to use, and all the integrations Fidelity have added make the process quick and efficient".
"When I speak to my clients, they all tell me the same thing; they are too busy running their business and don't have the time to act as quickly as they should. We have even built a section on our web site so customers can call and ask about energy and how we can help them. However, I have been more proactive in reaching out to them directly. As a result, I have now completed more energy deals than ever before and more importantly taken customer trust to another level".
"Our energy division has grown substantially over the last three years. I have achieved this by contacting the customer fist via email, following this up with a call, getting them to send their bills in and work the magic from there. In the current climate where energy prices are at record highs, energy has helped to solidify our relationship with clients past just telecoms," concluded Marzella.