It's that time of year when companies are looking back, reflecting and planning ahead for 2022.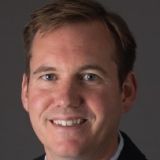 Ensuring you stay ahead of competitors is critical every year but making sure your digital transformation plans are innovative enough for your customer's expectations is just as important.
In 2021, vendors and resellers continued to develop their Cloud propositions and focused on enhancing their remote working deployments, which saw the rise in social selling and subscription-based services.
Great ideas often come from inspiration, and to help you find that magic, we've listed the top five trends that we think will shape the channel in 2022:
1. Everyone in the channel is becoming a SaaS company
As-a-Service is now the dominant business model in the channel. The organisations that are winning and will keep winning have adapted to this and follow a subscription strategy. The technology mindset
is Cloud, but the business model mindset is "as-a-service". Ensure your sales, marketing, technical and service delivery teams can articulate and deliver the value of Cloud and "as-a-service" and are optimised to deliver it.
2. Digital customer experience is critical
Those who invest will win - it's as simple as that! The pandemic was the trigger for organisations to invest in digital transformation. People now expect you to have this sorted, deliver a smooth digital experience, and handle any future disruptions
from the pandemic. Make sure your digital customer experience is embedded in your processes and organisation, and you are primed to be the trusted advisor on how to deliver this for your customers.
3. Customer acquisition is now
As savvy resellers have spent the last 24 months securing their base and upgrading their customers to Cloud, it will be time to focus on attacking the competition. Ensure you are advanced in your base upgrade programmes and focus on acquiring new business. Fighting on two fronts is tough, so make sure you have a plan.
4. Talent war
The critical challenge for resellers is to retain your people and make sure you can differentiate and offer people something different for staying with you or you are worth making a move for. What is your proposition to new talent looking at your business?
5. Sales merge with marketing
Salespeople will increasingly need to focus on self-generated leads and not rely on telemarketing or being fed with digital leads. The best salespeople will have strong marketing instincts and will be able to utilise these skills to further establish their personal brand using a range of digital tools and platforms such as LinkedIn to ensure they have a constant pipeline of opportunities to work.
At Pragma, we work hard in supporting our resellers whatever the challenges, trends and opportunities in the market. Ericsson-LG Enterprise has been helping resellers drive growth for over 30 years and has been committed to a reseller-only model for the entire time.
We would love to learn more about your business and how we can play a role in helping you grow in 2022 and beyond.
Contact us via our website: