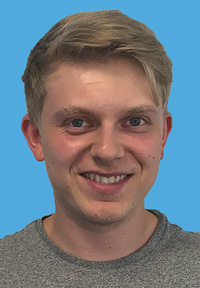 2022 looks to be another exciting year for the telecommunications industry, with new innovations continually being developed for UCaaS propositions and seamless enablement of the working environment that it provides.
Offering the latest services in your product portfolio enhances the development efforts that are gaining traction, such as lead generation tools, database management, social selling, video content, and  much more. For marketers looking to adopt the latest growing trends in sales and marketing, here are our top 5 that we would recommend for your next marketing strategy.
1. Sales & Marketing Collaboration:
Not so long ago, your best way of creating new sales leads was by cold calling. It was time consuming, gruelling and often not done by a salesperson. Fast forward to 2022, everyone has the ability to have a substantial audience right at their fingertips with little cost involved through social media. Today, successful salespeople reach out to their own prospects, promote themselves, and continually build their audience on social media platforms like LinkedIn. A greater understanding of these marketing concepts will secure the leads they need to lock in more deals.
2. Social Selling:
ou might be thinking, 'this is more of a sales trend', but social selling has changed the type of content that marketing teams produce. Content marketing has seen an increase of 187% since 2020, meaning people love expanding their knowledge through a white paper, infographic, video or an article like this. Your sales teams will thank you for the extra content they can leverage when talking to people on their social channels.
3. Automated Processes:
Enhancing customer experience is driven by automating processes. It doesn't always require lots of costs, just triggering an email response from a prompt on your website still improves a customer's journey. Streamlining each engagement step for your customers will further develop their trust in your company. Those who invest in the way their customers interact with them will win.
4. Data-Driven Marketing:
From crayons to calculators, marketers are more driven by data than ever, forever consumed in digital analytics determining their next piece of content thanks to everything being digital. Whether it's for a blog post, a new product release or a new campaign idea, the material will be determined through the data reported on from platforms like Google Analytics, Hubspot or Hootsuite. Because of platforms like these examples, marketers better understand their customers' needs more than ever before.
5. Engaged through video:
There's no denying that video content has taken the social media world by storm. In 2020 alone, the number of videos uploaded increased by 80% to the year before. The impressive stats speak for themselves, and it's something you definitely shouldn't ignore for your 2022 marketing plans. The biggest driver for video is shortform content. With the popularity of platforms like TikTok and YouTube shorts increasing enormously over the last year, short-form video content has increased by over 140% on 2020. Now we're not saying to go out there and start making companystyle TikToks but creating shorter and snappier variants of video content is a great way to keep your audience engaged, regardless of what platform you're pushing it out on.
At Pragma, we get a kick out of going the extra mile to support our resellers whatever the challenges, trends and opportunities in the market. We would love to learn more about your business and how we can play a role in growing your business in 2022 and beyond.
Visit www.wearepragma.co.uk to get in touch.