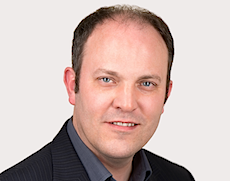 Stuart Higgins, Head of Smart Cities and IoT at Cisco, urges the channel to wise up to the smart city market which, he says, is already a land of opportunity for the tech giant.
The smart city market is still relatively new but Cisco and its partners are involved in over 200 smart city projects globally and in the UK, including CityVerve in Manchester and SmartStreet in Newcastle. "City leaders recognise that digital solutions have a critical role to play in helping to deliver the savings necessary to continue providing the many services needed to keep a town or city moving," commented Higgins. "The market is ready for the channel but I'm not sure all of the channel is ready for the market. However, Cisco is working with partners to keep pace with market demand. Every line of business owner within a town or city holds budgets that can be used to deliver smart city solutions. Smart cities are much less about the IT department delivering independent projects and more about the combination of digital solutions and business owners."
Smart cities touch every aspect of a city – from emergency services, health and social care, education, energy, transportation, waste management, parking, safety, security and many others. Whether it's the secure connectivity that transports data from devices and sensors, the storage platform where it is combined and analysed to deliver new insights, or the software and applications which sit on top, the digital infrastructure powers a smart city.
Every line of business owner within a town or city holds budgets that can be used to deliver smart city solutions
"The real value isn't in the technology, but in the outcomes it enables community leaders to deliver for people that live, work and study in those cities, as well as people who visit them," stated Higgins. "It's also in the insights gained from collecting and combining multiple sets of data, from both the Internet of Things (IoT) and more traditional data sets. That's not to say that technology isn't critical in improving the delivery of services. In fact, digital and smart technology underpins this." 
The best smart city projects rely on a shared vision and a strategy which incorporates digital as an integral ingredient to success, pointed out Higgins. "Each place is unique, so the local authority leaders are best placed to recognise the most pressing regional challenges," he commented. "Combining representatives from the public and private sector, academic institutions and citizen councils means the broader project can be delivered against shared goals. This is more efficient and ultimately more successful than a project where each individual sector is only representing its own interests. Strong and decisive leadership of the digital vision is critical to the success of these far-reaching programs."
There are a number of options available when it comes to any large-scale project. Some local authorities want to retain control of the services, while others will be happy to outsource them to service providers. "Concession models are common among existing city services contracts," commented Higgins. "These could be extended to include the digital elements of the service. Most cities are likely to deploy solutions using a combination of all of these approaches."
The channel increasingly has a role to play in delivering smart city projects
New partnerships and funding models will be absolutely critical to the success of smart city projects. No single vendor is capable of delivering a smart city solution, so partnerships will become commonplace as smart cities are rolled out far and wide. "Towns and cities are the ultimate brownfield site – most have been around for a long time, have complex infrastructure which has evolved over decades and many moving parts," added Higgins. "It is this that makes partnerships such a fundamental part of any smart city project." 
The projects will likely be on a much larger scale than many technology companies are used to dealing with, so new funding models will also be necessary. "Reduced central and local government investment has meant that many local authorities do not have the available capital to invest in these services and solutions, so innovative financial and service models are a necessity," noted Higgins. "Cisco works with a number of financial institutions and can provide different answers depending on how the local community want smart solutions to be delivered. Cisco's City Infrastructure Financing Acceleration Programme (CIFAP) addresses the complex area that is smart city finance. New service models will be adopted from other industries including risk-return, 'x' as a service, and pay-as-you-use."
With smart cities and IoT solutions of any kind secure connectivity is critical, and if you cannot extract data from a device it can never be part of a smart solution. "There are lots of different infrastructure solutions, from wired and Wi-Fi to 5G and low-power wide area networks," explained Higgins. "These will need to be combined to extract the relevant data. Cyber security is also a critical element. If you are going to connect hundreds of thousands of devices to a corporate network you need to ensure that they do not create new problems or introduce new vulnerabilities."
In a well designed smart community an intelligent city platform is required, such as Cisco Kinetic for Cities (CKC). This enables domain-specific data sets to be combined in new ways and used by councils, as well as other stakeholders and third parties to deliver new services or existing services in a more efficient way. Beyond this, more communities are looking at the role artificial intelligence (AI) and machine learning will have in the delivery of citizen services. 
"Many current smart city solutions are focused on a single domain such as parking or lighting, for example," said Higgins. "That makes the interplay between layers very challenging. Adopting an architectural, whole-systems approach to addressing its challenges will help a town or city to avoid problems in the future. This approach may require a larger initial investment, but the long-term advantages far outweigh this initial cost."
Anything that helps a community save money, generate new revenues or deliver better, more efficient services can have a positive impact as soon as it is deployed. Smart lighting, parking, waste management, safety, security, transportation and environmental solutions are just a few of the technologies already having a positive impact in cities around the world. "The real opportunity is in a platform that combines these disparate data sets and provides new insights for those delivering services to people that live, work, play or learn in a place," said Higgins. "This all needs to be underpinned by flexible and secure infrastructure which enables the management of the millions of new devices being connected to a city's existing networks."
The main barrier to smart cities is lack of investment, according to Higgins. Another major challenge is not having a coherent digital strategy which feeds into a broader strategic plan. "Departments need to share data beyond the traditional boundaries of their domain as without this data it will not be possible to deliver on many of the promises of a truly smart community," he said. "Finally, convincing multiple departments to work for the greater good is still a challenge when working across multiple departments in public and private sector organisations."
Smart, secure, broad reaching connectivity is critical for the growth of the smart city market in the UK. Wider adoption of fibre networks and high-speed wireless solutions, such as 5G, will also be a major contributor to the success of smart cities. "Successful smart city deployments will require an architectural approach which eliminates silos and conflicting objects," stated Higgins. 
"Secure connectivity and smart city platforms will enable smart cities to manage and monetise data, where appropriate, that is generated in and used by people within that place. The channel increasingly has a role to play in delivering smart city projects. This begins with providing candid, informed and independent advice to smart city leaders around what is possible and helping them to design, plan and deliver these solutions."