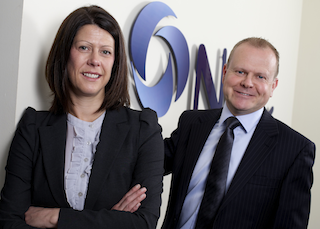 Wakefield-based NGC Networks secured a greater share of the north west comms market in its latest financial year with a 16% year-on-year hike in revenues to over £6m, prompting an expansion of its HQ office space and the opening of a new office in Greater Manchester earlier this year.
 
A growing number of client wins has put NGC on standby to add significant numbers to its current 40 headcount.
"Our growth has come across the network services and installations areas of the business. We are also seeing increased demand for our burgeoning business mobiles offering," said Director Dean Harrop.
 
"As businesses look to invest in virtualised software and explore the benefits of cloud-based technology, NGC is well placed to deliver solutions that are cost effective and reliable."
Also providing a boost to NGC Networks is its partnership with CityFibre to deliver ultrafast full fibre connectivity to local businesses in Wakefield. "NGC is also helping to deliver gigabit Internet speeds to companies in Huddersfield, Leeds, Bradford, York and Hull," added fellow Director Nikki Guest.
 
The company's portfolio of clients includes Lupton Fawcett, Freeman Grattan Holdings, Harrison Spinks, Timpson, Manning Stainton, Puma UK, The Car People and Sharp Business Systems.
NGC also works with academies, schools and medical centres, and is listed in the 2018 Northern Tech Top 100 companies.
 
Pictured: Nikki Guest and Dean Harrop