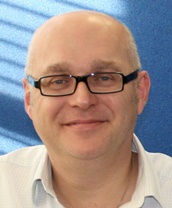 Well it's proving to be the best summer for many a year and us older heads are recalling hosepipe bans, standpipes, long hair, flares and Mungo Jerry. What's not to like as Britain swelters under continuous sunshine? Asks Clive Jefferys of telecoms recruiter JMA Network.
So its great news for ice cream salesmen, but not so good for pub landlord as he runs out of Co2. You probably think the recruitment marketplace has taken a few months off too?
Actually, it's proceeding at a high pace. The last three months figure as some of the best we have enjoyed in the last five years! I guess the feel good factor has spurred candidates on. So my core message for employers is that great candidates are out there just itching to be interviewed by you.
However, make sure your recruiter has properly briefed and qualified each candidate about your job at your company.
Some agents still float CVs to clients thinking they are safe from GDPR, by using some kind of catch-all consent to 'market your CV as we see fit'.
That's not good enough in today's data landscape. 
You need to know that the candidate presented is genuinely keen to meet you. Anything less is just for show and wasting your time. So when you receive CVs from your agents, make sure they have already secured the explicit right to send it to you.
We all know there isn't really a GDPR policeman poised to swoop on any malpractice, but the point is that a job should only be done if it's done properly.