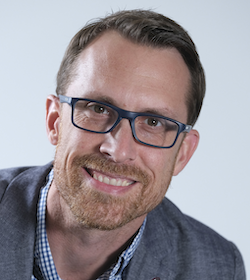 Maintel CTO Dan Davies puts a spotlight on the main market drivers catalysing the outsourcing agenda and explores how far these trends are pushing demand for the MSP model.
Business process and ICT outsourcing is fast evolving, and among the latest sourcing strategies observed by Davies is customers wanting to focus their IT teams on delivering innovation, differentiation and efficiency around core business activities, prompting them to outsource in other areas. "We also see a drive to outsource complex or niche skillset activities in areas such as contact centre and the broader customer experience space, cloud networking and security, to avoid having to recruit, train and retain those skills internally," stated Davies.
He has also witnessed more organisations seeking consultancy and advisory services to inform or ratify their strategies and R&D programmes. But the outsourcing trends that interest him most, and that he tips as hot spots for future growth, are cloud networking and security. "Following the proliferation of cloud applications and infrastructure, and more latterly the drive for hybrid working, the need for SD-WAN and SASE-based security technologies has grown significantly," added Davies.
Outsourced managed services is Maintel's core business, and not surprisingly it focuses on industries where demand for its services is highest, including retail, financial services, utilities, healthcare, housing associations, government organisations and higher education.
Among its customer base, Davies noted a trend where organisations attempted to build DIY environments to simplify the world of connectivity. However, most customers taking this approach with early proof of concept deployments quickly realised that once up and running there is complexity in the initial design, set-up and ongoing troubleshooting when things go wrong.
"Customers ended up stuck between the different circuit, hardware, software and monitoring providers and needed to recruit or train their teams to obtain the necessary skills, adding cost or additional load on their already busy teams," commented Davies. "This has accelerated the trend towards outsourcing the full stack to a Managed Service Provider. MSPs can deliver richer solutions at a better price point due to their economies of scale."
Larger organisations need to collaborate with MSPs who understand their business, their strategy and the outcomes they're striving for, to deliver a personalised and tightly integrated set of infrastructure and applications within a common and consistent managed service framework
Another hotbed of opportunity is the contact centre space, which is dominated by public cloud platforms enabling customers to contract directly with their chosen platform provider. "This often seems like the logical approach due to their simple, GUI driven configuration and management," observed Davies. "However, this isn't the area where a managed service provider adds the most value.
"The consultancy, use case design and integration of these platforms with a customer's wider ecosystem of business applications and workflows is where MSPs, with the right skills, come into their own. We're seeing a growing trend for organisations looking for an MSP partner to deliver these public cloud-based contact centre platforms and to have a single contract and provider for the core platform itself, the wider ecosystem such as SIP trunking, inbound calling platforms, analytics solutions and CPaaS development capabilities."
Complexity
The contact centre market shows that complexity is ever-present in the technology sector and continues to increase as new technologies emerge. Therefore, MSPs would be wise to continually evolve their skillsets to keep pace. "The need for traditional core skills of installation, commissioning and field engineering have been in decline for some time, replaced by skillsets such as software development and integration, DevOps automation, consultancy and customer success," stated Davies.
Furthermore, as core platforms move away from the service provider's data centres and into the public cloud, delivered by global platform providers and hyperscalers, MSPs face the challenge of staying relevant and adding value in other ways. "The focus moves to the breadth, depth and quality of the service wrap, and how MSPs can differentiate through consultancy, intellectual property that complements core platforms, automation that drives down deployment time and costs, along with an increase in right-first-time delivery and in-life service," stated Davies.
But the extent to which outsourcing is shifting away from being transactional towards a collaborative business model depends on the markets that the MSP serves, believes Davies. "The SMB market and smaller end of the mid-market are still receptive to vanilla off-the-peg services that can lead to a more transactional engagement," he noted.
"However, larger organisations need to collaborate with MSPs who understand their business, their strategy and the outcomes they're striving for, to deliver a personalised and tightly integrated set of infrastructure and applications within a common and consistent managed service framework."