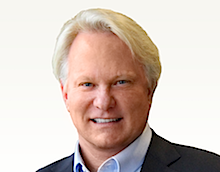 Of course the migration from legacy to leading edge in the comms industry poses challenges, but it also creates a range of new opportunities and may be easier achieved than first thought.
On considering the important matter of legacy modernisation and integration in the comms industry many good reasons to upgrade to real-time communications (RTC) networks and platforms quickly emerge into common sense, says Patrick Joggerst, Executive Vice President of Business Development for Ribbon Communications. The digital revolution is accelerating and IP-based services are disrupting how consumers and businesses communicate and engage. From mobile applications to omnichannel customer service, from web-centric e-commerce solutions to 'everything as a service' delivered via the cloud, the world is changing – and telecom carriers and enterprises understand they must modernise to remain or become market leaders, according to Joggerst. 
There are ways to transform the network, applications and cloud services away from traditional architectures without breaking the bank
"Once digital transformational projects get underway, contending with legacy technologies and infrastructure is one of the biggest obstacles they face," he stated. "But the good news is that there is no need to rip-and-replace legacy phone systems to leverage software-driven RTC advantages."
He noted that the migration to OTT voice and other messaging apps has sounded the death knell for fixed landlines, but despite the  revolution enterprises cannot quickly abandon switched access. "CSPs understand this and are providing paths to transformation which allow for uninterrupted services even as they move their large enterprise customers into virtualised, software defined services," added Joggerst. "The incentives to modernise, besides productivity gains and easier ways to stay connected with customers, are clear and tangible. While businesses continue to rely on the PSTN for mission critical applications in addition to voice – including alarm systems, auto dialers, ATMs and PoS terminals – the cost of maintaining PSTN and IP networks is considerable from capital, operational and facilities perspectives."
While the PSTN may be largely depreciated with little impact on capital budget, it does however impact the operational budget. "IP softswitches consume one tenth to one quarter of both data centre space and power," added Joggerst. "Network operators and large enterprises are well aware of the savings in space and power that IP offers, along with improved network flexibility and ease of configuration and management. Furthermore, IP soft switches generate 25 per cent of the emissions produced by TDM switches, resulting in tax breaks and helping operators achieve their environmental improvement goals."
Less space for IP means a lot more than cost savings, pointed out Joggerst. It means square footage can be repurposed as data centre space for critical IT revenue streams including content hosting, outsourcing and cloud services. 
"For both CSPs and large enterprises building new IP application revenue streams, IP platforms and approaches dramatically shorten, simplify and expand the development ecosystem as more revenue is being generated by IT solutions than traditional network access," said Joggerst. "While the transition to IP is a strategic must-do there are ways to transform the network, applications and cloud-delivered services away from traditional architectures without breaking the bank."
In implementing a solid business and technical game plan enterprises can address legacy systems early in the digital transformation process and leverage existing assets, keep value from trusted longstanding relationships with customers and build new solutions based on a flexible enterprise architecture (such as micro-services technology).
Here is Ribbon's forte. It provides open, software driven, virtualised and modernised infrastructure RTC solutions, while also moving up the stack into the application layer with its Kandy Communications Platform as a Service (CPaaS). The company gives some of the largest CSPs in the world a leg up to transforming their networks, which in turn enables them to help enterprises modernise the way they engage with an increasingly digital world in terms of planning, budgeting for and rolling out pure IP environments.
"By leveraging Cloud Communications as a Service (CCaaS), Unified Communications as a Service (UCaaS), embedded communications  – for example voice, video and chat built into web and business applications – and other beneficial innovations, comms service providers and the enterprises they serve can improve service to their customers, while saving money given the higher margins generated by software defined RTC, along with lower total cost of ownership," said Joggerst.