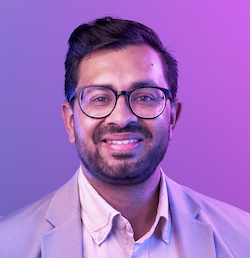 As many channel companies look towards the big influential telcos for Net Zero leadership, we sat down with Sarwar Khan, Head of Sustainability, BT Business, to spotlight the decarbonisation actions he is taking.
Khan's pre-BT experience (he joined in 2020) includes a near 12 year spell working for some of the world's largest utilities developing decarbonisation propositions and solutions, particularly in the Nordics dealing with large offshore and onshore wind farms through to on-site distributed energy solutions such as solar, heat pumps and storage. "I entered the ICT world because the only way organisations can successfully achieve their sustainability goals is through technology and connectivity, and there is an obvious convergence between the world of sustainability, energy and telco," he commented. Here, Khan shares deep insights into his decarbonisation strategy for industry giant BT...
What's your remit as Sustainability Leader?
The main focus of my role is to fulfil BT's manifesto commitment in helping customers save on 60 million tonnes of CO2 by 2030 while also supporting best practice in this space. We have a target to be net zero for our operations (scope 1 and 2) by 2031. To achieve this we are focusing on the following three areas to pick up pace and scale... switching our fleet to low carbon alternatives, increasing the efficiency across our estate, and increasing the efficiency of our global networks. But these only account for six per cent of BT's overall emissions. So a big focus area will be decarbonising the value chain, in particular working and collaborating with suppliers and partners to reduce our scope 3 emissions to net zero by 2041.
 
Where are you on your journey in terms of Scope 1, 2 and 3 emissions?
For Scope 1 and 2 we have achieved a 56 per cent cut in carbon emissions intensity since financial year 2017. We are working towards our 87 per cent target by the end of March 2031. This includes powering our networks with 100 per cent renewable electricity. We recorded a 20 per cent cut in supply chain emissions since FY17, towards our 42 per cent target by the end of March 2031. Regarding our fleet, we've added over 1,000 electric vehicles this year, now numbering over 2,400. This fleet has travelled more than 7.9 million miles, saving over 2,200 tonnes of CO2e. All of our in-building electricity worldwide is renewably sourced, powering our buildings estate, shops and networks. And we're decarbonising our estate through a workplace transformation programme, consolidating hundreds of buildings to around 30.
Decarbonisation is an imperative for the channel. Partners must have a credible net zero target in place and actively work towards decarbonising their own operations as well as their supply chain
Furthermore, we're building more renewably powered networks while switching off our old networks. As well as saving energy, full fibre networks can better handle the effects of physical risks like flooding and higher temperatures. That means fewer faults or engineering visits.
 
How important is net zero becoming in terms of channel partnering?
For most organisations, including BT, the bulk of carbon emissions lies in the supply chain, so to successfully achieve net zero across the supply chain collaboration and partnerships are critical. The channel is a key part of this. As BT provides products and services into the channel we will form part of their supply chain emissions.
To help minimise BT's impact on the channel we also provide spend-based emissions data allocated to partners via the CDP Supply Chain Model (at the partner's request). We are also working to provide partners with product level carbon footprint data via our recently launched carbon dashboards, and solutions that can help partners cut emissions across their own operations.
 
How have you embedded a net zero mindset into company strategy and culture?
It's important to ensure everyone within BT has a firm understanding of the rapidly evolving ESG landscape, the impact on BT and our customers as well as their role in supporting the transition to net zero. This means driving cultural change and increasing awareness is a key part of our plan. We're doing this in a number of ways, including internal and external communications, regularly sharing updates with colleagues and customers on social channels and via our Intranet and corporate website.
We've also set up a Quarterly Sustainability Community bringing in internal and external experts to showcase the work that's being done across sustainability and to drive action. And we've incorporated a Product Stewardship course into our online training programme which encourages employees in the product development function to better understand the key principles of designing products sustainably.
 
How is BT approaching greater industry collaboration through a green lens?
The biggest opportunity to accelerate sustainability is through cross sector collaboration. We focus on building partnerships that drive action on sustainability. We're focusing on our biggest suppliers and partners to drive product development in a sustainable way so our end customers, including the channel, benefit when purchasing products and services from BT.
Additionally, the only way we can drive the transition to a low carbon economy is through technology and connectivity. We need access to near real-time data to run AI and applications over the top to drive meaningful emissions cuts. While we have expertise in connectivity and security we need synergistic partnerships with organisations that are leaders and experts in their domain, and that have the right platforms and applications that can run over the top of BT's network to reduce energy, water and carbon use across operations such as fleet, buildings, data centres and supply chain.
 
Is the task of decarbonising the comms channel ultimately achievable?
The channel is facing exactly the same pressures as the bigger players and end customers when it comes to driving sustainability. It can be difficult to raise capital, whether that's debt financing from banks or private equity funding. And there are other commercial pressures. For example, 86 per cent of investors now use sustainability metrics to decide who they invest in.
Also, end customers now require the channel to have the right sustainability credentials in place. In fact, one in 10 channel partners are currently losing out in bids and RFPs due to not having the right credentials in place. So decarbonisation is an imperative for the channel, and partners must have a credible net zero target and actively work towards decarbonising their own operations as well as their supply chain.
By starting action now and having a concrete plan it is possible for the channel to decarbonise as well as accelerate the net zero transition for their end customers.
 
What role can the channel play in helping end customers on their net zero journey?
The channel has a huge opportunity to help customers achieve their own sustainability goals and accelerate decarbonisation. Most organisations will be looking to the channel to help them with green IT, by selecting the most energy efficient low carbon ICT products whether that's for their core LAN/WAN network, servers or even co-location data centres.
It's also important for the channel to have sustainable options for greening solutions such as IoT sensors and edge compute. These will be key for organisations to collect data to optimise their operations for energy and carbon. Channel vendors that offer IoT and edge in their portfolio stand a better chance of creating new revenue opportunities as organisations explore these capabilities for decarbonisation.
End customers will look to channel partners to help them make informed sustainability choices when virtualising their environments, moving to a hybrid cloud solution with colocation services or fully migrating to public cloud. It's important the channel embraces this as an opportunity to support their customers in understanding the impact of this transition and the benefits it can have on their decarbonisation goals.      
Khan's top tips on building a net zero strategy...
• Make sure you operate in an energy efficient office.
• Use low carbon modes of transport for commuting and travelling to customer sites.
• Understand your own ICT carbon footprint: Many partners are cloud based, and most of the cloud providers now offer carbon emissions data based on their own usage which can be accessed on an admin portal. Use this as data led insights to optimise your own cloud environments.
• Drive a circular economy by making sure you have sustainable end of life/service processes in place for your own and customer devices.
• Ensure your supply chain partners have the right sustainability credentials including a credible net zero target, a 100 per cent renewable energy powered network and cloud services, and offer energy efficient device options all the way from routers, switches, servers and endpoint devices. Data centres with a low power usage effectiveness of <1.5 are also key, along with IoT and edge solutions that help deliver outcome-based solutions.