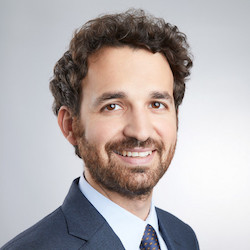 An industry body made up of 26 of the world's biggest telecoms companies – including BT, Vodafone, Deutsche Telekom and Telefonica – has called for supply chains to prioritise decarbonisation based on the latest scientific climate evidence.
The Joint Alliance for CSR (JAC) claims to be leading from the front having switched to tendering processes more aligned to carbon reductions, and outlined 10 key actions it wants to see implemented across industry to reduce Scope 3 emissions.
A survey by epi, on behalf of JAC, shows 93% of JAC members have committed to net zero or science-based targets, compared to 43% of Forbes 2,000 members, meaning that the telecoms industry is bucking the trend.
John Spear, Director at epi Consulting, said, "This reflects a recognition of the growing need to address Scope 3 emissions across telecoms.
"The majority of a company's overall carbon footprint falls under Scope 3, making it the single largest area of potential impact for organisations working to combat climate change."
Just 31% of the world's largest 2,000 companies have set a Scope 3 emissions reduction target, while 88% of JAC members have Scope 3 targets in place.
Dr. Carlo Drauth, Chair of JAC Climate Change Workstream & Head - Sustainability and Responsible Business, Telefónica, believes that joining forces across the telecoms sector and value chain is vital to realising a net zero future.
"As an industry we have already set ambitious targets and taken concrete measures to reduce our emissions and mitigate climate change,' he said.
"However, most of our carbon footprint lies beyond  direct operations. Our supply chain is a significant contributor to emissions and to achieve our targets we must work together to reduce our collective carbon footprint. With the right mindset and actions it is achievable."
JAC's ten point plan to decarbonise the supply chain:
1. Understand your carbon footprint: Assess emissions from operations, energy use, and the value chain.
2. Develop a carbon reduction plan: Set a Net Zero Goal with interim targets and board oversight.
3. Align carbon reduction to SBTi standard: Establish valid, science-based Scope 1, 2, and 3 targets.
4. Analyse supply chain emissions: Prioritise areas with significant carbon footprints.
5. Maintain LCAs for your products/services: Identify major decarbonisation opportunities.
6. Report emissions reduction activities: Use recognised standards like the GHG protocol and ensure external verification.
7. Use green energy as available: A simple and effective emission reduction strategy.
8. Set power efficiency goals: Incentivise employees to improve product and operational efficiency.
9. Support your customers' carbon reduction goals: Understand and align with them.
10. Engage the supply chain: Encourage and help them to reduce their carbon emissions.