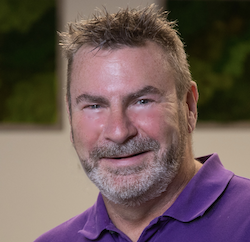 Piers Mummery has spent 30 years turning around and launching a plethora of diverse businesses, he's spent the last six years 'having a lot of fun' in Chicago helping ICT firms transition into MSPs.
Comms Dealer caught up with Mummery during a short visit to the UK where he's keen to return and act as a mentor and guide for any UK resellers looking to move in to the managed services arena, based on his experiences in the Windy City and elsewhere in the USA. The MSP model is probably two years more mature in the States than in the UK but, in many ways, the structure and current mindset of many players in the reseller channel is no different, as Mummery explained.
"The US market is fascinating in many areas," he said. "Over here everybody has been buzzing for years about becoming a Managed Service Provider and transitioning from traditional break/fix and dealer services. But if the case is as compelling as everyone suggests, then why in 2019 does the traditional dealer channel exist on the scale that it does in the States? The answer is risk management. America is a big place and the land of opportunity, and most traditional channel operators are a bi-product of their default experience and, like in the UK, many operate as lifestyle businesses.
There are also lots of small local operators who are merging with bigger players to grow the scope of services and market reach. The facts are plain to see. Reactive project and support businesses are finding it harder to maintain margins, as pricing is always under scrutiny. There is software to support everything now. It's eating the world as it is much easier to offer on an 'as a service' basis."
Mummery suggests that the proactive management of IT/comms is a more secure opportunity to build longer-term value for clients and suppliers and believes higher margins are there to be had. His arguments for transitioning to the MSP model, based on his US experiences, are fivefold. "Firstly, software is easier to maintain than hardware," he explained. "This is blatantly obvious, but very true and not quite as scary as it seems.
Next, the vendor community is highly competitive and most suppliers are keen to go the extra mile to secure new channel partners. Then we have the fact that comms and IT are no longer distinct. They are fully integrated, along with anything and everything on the network. Fourthly, cyber security is huge here and growing at a phenomenal pace. It's front of mind with every client. And lastly, clients like the idea of the one stop shop. Over here, I often hear the phase 'one back to pat and one throat to choke'."
There is no doubt that the managed services model represents a fast developing and growing opportunity for anyone in the comms and IT delivery and support industry, but Mummery urges change seekers to tread carefully and suggests two exercises ICT business owners should undertake before venturing on the path towards MSP transition.
"The first is a market appraisal," he added. "Take a look at the clients you serve and consider what you currently offer and what you could offer in addition. Perhaps even ask them. If you have the strength of relationship with a client and your mainstay service is supporting their telecoms infrastructure (fixed line and mobile), then look at the incremental value you can deliver with the numerous other managed services on offer, many of which are commoditised (IT, ISP, utilities, office equipment, security, health and safety, insurance etc). Consider the value in cash, the margins to be gained, what resources you'll need to support this (much of which can be bought in as and when needed) and what value this can bring to both you and your client.
"The second exercise is to undertake a SWOT analysis, which you can download via the following link: http://venator.tech/swot-analysis-template. The guidance notes in each column will hopefully enable you to reach the point of making a strategic decision. On the back of this, you will need to make a judgement to ascertain if the Strengths and Opportunities are greater than the Weaknesses and Threats.
Obviously, new services can carry greater threats due to a lack of subject matter knowledge. But in any event, undertaking this exercise will enable you to dig further into the opportunity to become a MSP and highlight the further actions required if you broaden your product and service horizon."
Mummery asserts his exercise can be undertaken companywide, as the more people who contribute, the more insights you will gain and the greater chance you have of understanding the true scope of the exciting transition to becoming a full stack MSP.
"Of course, you can always just carry on as you are," he stated. "If you are happy with what you do and the current progress of your business, then that is fine and your success as a business owner/leader will always be the sum total of your thinking. If you want greater success than you already have, then think forward and beyond and start thinking about change."