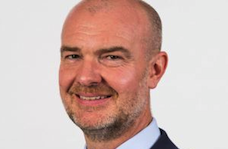 Infracapital has snared a 50% stake in SSE Enterprise Telecoms following a £380m deal. SSE Enterprise Telecoms, which has a 12,000km UK-wide fibre network, will retain the SSE Group as a key funder and anchor customer. 
The transaction will create a shared ownership structure designed to accelerate SSE Enterprise Telecoms' plans for growth in the fibre sector.
Details of the transaction are £215m to be paid on completion which is expected by the end of June 2019; and up to £165m to be paid in a series of instalments subject to future performance.
Infracapital is an active investor in the telecoms infrastructure sector having managed businesses throughout the UK and continental Europe with a focus on delivering fibre networks. 
The investment also provides an opportunity to enhance the company's customer service and delivery approach.
Colin Sempill (pictured), SSE Enterprise Telecoms MD, said: "Infracapital's investment shows the confidence it has in the future growth of the business. 
"Both parties see this as an opportunity to help develop the network infrastructure that this country needs to turn the vision of the UK's digital economy into reality."
James Harraway, Infracapital Director, added: "High speed connectivity is vital to economic growth and prosperity.  
SSE Enterprise Telecoms is an established telecoms infrastructure provider and is well positioned to support growth in this critical sector."