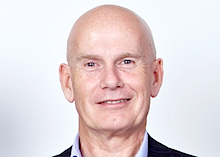 Seeking to gain a dominant presence in the European cyber security market French telecoms giant Orange has snapped up 100% of Maidstone-based SecureData Group including its consulting subsidiary SensePost for a reported £120m (Wall Street Journal), indicative of a P/E ratio of 28x based on accounts to July 31st 2018.
The intrinsic value – the potential value of future cashflows – is also significant considering SecureData's consistent growth rates of circa 20% since 2016.
Orange confirmed that SecureData will continue to operate with commercial and operational autonomy.
 
According to Orange the acquisition is a double coup having bagged the largest independent cyber security service provider in the UK which operates in the largest market in Europe. 
 
The deal also signals that the UK remains an attractive target for overseas buyers despite Brexit uncertainties.
 
Orange generates sales of approximately 41bn euros, has a circa 150,000 headcount and operates across 28 countries. Its Cyberdefense operation brings in annual sales approaching 300m euros and employs over 1,300 security experts.
 
With this acquisition Orange has, in a stroke, added annual revenues of 50m euros, bolted on 200 employees in the UK and South Africa, and brought in an additional cyber security operation that builds on Orange's existing network of nine such centres designed to monitor and respond to security breaches targets at customers.
 
Working alongside Orange Cyberdefense's existing operations in France and Belgium SecureData will leverage access to Orange Business Services' existing sales force and its customer base of over 3,000 multinational companies, and will benefit from the carrier-grade CERT and threat intelligence team. 
 
According to Hugues Foulon, Executive Director of Strategy and Cybersecurity activities at Orange, the deal is a 'major milestone' and reflective of how both companies have made the transition towards Managed Security Services.
 
"We will progressively co-build together the operational and commercial synergies," he stated. "Cyber security has become a critical element for both large and small companies as they evolve in an increasing digital-reliant world. 
 
"The combined expertise of Orange Cyberdefense and SecureData will provide a powerful resource for our customers in ensuring the protection of their valuable data." 
 
SecureData will also be partnering with other parts of the Orange Group, including Orange Business Services, to deliver cyber security services to the enlarged Group's customer base.
 
SecureData has a 25-year track record of providing integrated cyber solutions that assess risks, detect threats, protect customer's IT assets and respond to security incidents. 
 
Its sale is the third major exit of a UK ICT business led by Executive Chairman Ian Brown (pictured above) who took over the leadership of SecureData almost three years ago and has transformed its performance.
Brown commented: "Both organisations share the same vision and aspiration for the cyber security market, and have many complementary services and skills. 
 
"By being part of Orange we will be able to better serve the international needs of many of our existing customers as well as providing enhanced cyber services to Orange customers with the UK."
 
Brown is a prominent and much-lauded entrepreneur, investor, chairman and leader who has earned a solid reputation for innovating and growing businesses during his 30-year career in the technology, software, comms and IT services sectors.
 
He established Axell Wireless in 2007 and turned the company into a world leading manufacturer of wireless coverage and management solutions exporting products to over 150 countries and operating from a network of 16 worldwide offices. Axell was acquired by Cobham for £85m in 2013.
 
Prior to Axell, he was CEO of Redstone, a circa £100m LSE quoted telecoms services provider where he led the rescue and transformation of the group.
 
In 1995 he created Fastnet Group, a specialist network communications and IT solutions company that was sold in 2000 returning PE investors 10 x money.
Brown is also Chairman of Whiteley-based Peach Technologies which was formed in 2006 and provides cloud, IT, connectivity and telecoms services. The company pulled off a major coup in August 2018 by acquiring the highly respected managed IT services provider Taylor Made doubling the size of the business.  
Peach regularly features in the Sunday Times Tech Track and the Deloitte UK Technology Fast 50 league tables.
ICT sector M&A hits all time high
More broadly, ICT sector mergers, acquisitions and investments hit a new record last year and the pivotal surge in dealmaking is forecast to continue during 2019.
Seeking to maximise the business growth potential predicted this year Comms Dealer has launched the ICT Investment Forum (sponsored by Knight Corporate Finance) which will be held on February 28th 2019 at BAFTA, 195 Piccadilly, London, and facilitated by TV and radio business journalist and presenter Simon Jack. 
To find out more about the ICT Investment Forum and to register your interest in attending the event please visit www.ictinvestmentforum.com