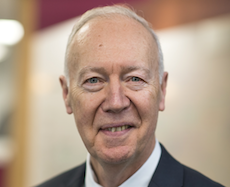 Basalt Investment Partners has acquired Manx Telecom in a £255m cash deal that is expected to significantly boost the Isle of Man telco's fibre and 5G infrastructure and global expansion ambitions.
Manx Telecom also posted its preliminary results for the full year to 31st December 2018, reporting underlying EBITDA up to £27.2m from £27.1m on revenues of £81.5m, a £3m increase on the previous year. 
Profit before tax reduced to £14.8m (2017: £15.1m) due to increased interest payments.
The company highlighted a solid performance in fixed line, mobile, broadband and data services, all supporting investments in its Vannin Ventures international growth business.
Manx Telecom Chairman Kevin Walsh (pictured) said: "Since its IPO in 2014, Manx has performed well and delivered consistent returns for shareholders through resilient earnings, strong cash generation and a growing dividend.
"Basalt's cash offer recognises the quality of the business, the management team and the employees and provides certainty to shareholders."
 
Manx Telecom CEO Gary Lamb added: "We remain positive in the outlook for the Group due to the solid underlying revenue, EBITDA and cashflow performance during the year, and are continuing to explore potential growth opportunities with the aim of identifying new products and services for a global audience."
Steven Lowry, Partner of Basalt Infrastructure Partners, commented: "We are keen to support Manx Telecom through its next phase of capital investment, which includes funding fibre to the premises, its commitment to Vannin Ventures and the future requirement of a 5G network roll out."