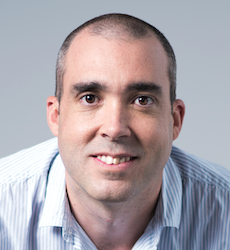 With a multi-million-pound funding package from lender ThinCats in the bank Windsor Telecom wasted no time in swooping on Keen IT Solutions.
 
Windsor CEO Pete Tomlinson said: "Keen IT is our first acquisition and an obvious choice. It shares the same values and culture and its technical skills in managed IT services complement our capabilities."
 
Keen IT founder Phil Keen added: "I've known Windsor Telecom for a long time and felt that now is the perfect moment to join forces with a company of its scale and expertise."
Keen joins Windsor in the newly created Head of Technology role.
 
ThinCats Regional Head of Sales Dave Sherrington commented: "The IT and communications industry has never been more important than it is today, providing solutions and services that are vital to keeping businesses running."
 
Acuity (which advised on the deal) Partner Marcus Allchurch observed: "Windsor is a great example of the growing group of mid-market tech businesses becoming the driving force of growth in the UK economy. Windsor is now positioned to execute on its organic and inorganic growth strategy."