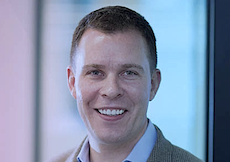 Network orchestration firm PacketFront has been snapped up by Virtual1.
The Swedish-based software house was founded in 2001 and provides network automation solutions for telecom operators, city carriers and enterprises in more than 20 countries, including Virtual1.
Virtual1 founder and CEO Tom O'Hagan (pictured) stated: "Virtual1 has worked closely with PacketFront for a number of years, and they have been a key partner in the creation of our SDN carrier network strategy. 
"Acquiring PacketFront helps to secure the intellectual property that we have heavily invested in, as well as recognising how critical orchestration software is to the future of both Virtual1 and the wider industry."
PacketFront will operate as a stand-alone organisation and maintain its own brand, customer base and senior leadership team.
Timo Kuusela, VP of Sales at PacketFront Software, said:  "Having helped FTTP providers get to market quickly and operate efficiently across the Nordics, we see an exciting opportunity with the new wave of FTTP suppliers emerging in the UK."