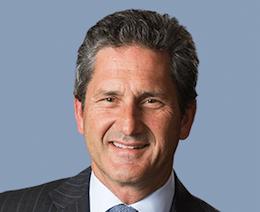 A 50-50 joint venture deal to merge Virgin Media's fixed line broadband business (owned by Liberty Global) and O2's mobile operation creates a £31bn UK comms powerhouse rivalling BT. The deal values Virgin Media at £18.7bn and O2 at £12.7bn and the combined group intends to invest £10bn into the UK over the coming five years.
Mike Fries (pictured), CEO of Liberty Global, said: "We've seen the benefit of FMC first hand in Belgium and the Netherlands. When the power of 5G meets 1 gig broadband, UK consumers and businesses will never look back."
Jose Maria Alvarez-Pallete, Telefonica CEO, added: "We are creating a strong competitor with significant scale and financial strength to invest in UK digital infrastructure and give millions of consumer, business and public sector customers more choice and value."
The combination of Virgin Media and O2 will create a nationwide integrated communications provider with over 46 million video, broadband and mobile subscribers and £11 billion of revenue.
The joint venture is expected to deliver synergies valued at £6.2bn on a net present value basis after integration costs, and equivalent to cost, capex and revenue benefits of £540m on an annual basis by the fifth full year post-closing.
O2 will be transferred into the joint venture on a debt-free basis, while Virgin Media to be contributed with £11.3 billion of net debt and debt-like items.
The transaction is expected to close around the middle of 2021.