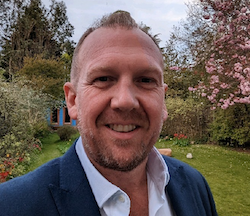 SCC's UC business has been boosted following its acquisition of AV firm Visavvi. The deal adds 130 AV-focused staff and deepens SCC's specialisms across the commercial and private sectors, including in education where it has been appointed an inaugural Panel Member on the enFrame ICT Framework.
SCC's dedicated UC operation (called SCC AVS) was formed in 2018 following the merger of its AV business with avsnet.
SCC AVS MD Graham Fry said: "This acquisition is a milestone moment for SCC AVS, with organic growth fuelled by customers on a transformation journey requiring digital workplace solutions that enable anytime, anywhere collaboration in real time.
"Visavvi enables SCC AVS to focus on accelerating its growth strategy by adding scale, capability and a wider geographical reach in the UK."
SCC CEO James Rigby added: "Visavvi strengthens our capability in education with its specialism in large space AV. Meanwhile, existing Visavvi customers will benefit from SCC's expertise in voice and collaboration, supporting the shift to the digital workplace."