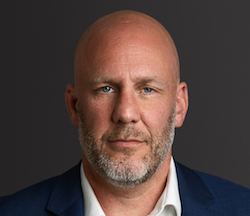 Sabio's AI and automation portfolio has received a boost following its acquisition of Madrid-based Fonetic, which provides cloud enabled AI voicebots, chatbots and customer behaviour analytics solutions. 
The company currently manages, processes and monitors over 200 million interactions per year.
"It is reasonable to expect that almost every customer interaction will soon be fronted by AI in some shape or form, and that AI-enabled capabilities are poised to transform the customer experience," stated Sabio's CEO Jonathan Gale (pictured). "Fonetic directly addresses this challenge."
Juan Manuel Soto, Fonetic's CEO and founder, added: "AI and automation adoption within the CX sector is set to accelerate exponentially."
Fonetic voicebots and chatbots are bot agnostic and can be deployed using either the company's own technology or integrated with third party NLP solutions.