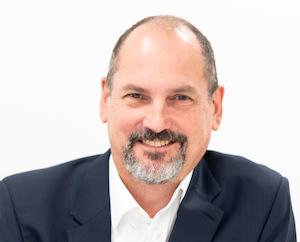 Midwich's February acquisition of Nimans for £27.5 million beefs up its presence in the UK UC&C market at a stroke and provides a platform for a raft of synergistic opportunities, according to Midwich Group MD Stephen Fenby.
It was plain to see in February 2020 that Fenby had a growing interest in UC&C when Midwich acquired Starin Marketing in the US, a company with a strong UC&C offering including a close relationship with Zoom and its approved hardware manufacturers. Then in April last year Midwich added the UC division of eLink in Germany – and with Nimans now in the camp it is crystal clear that Fenby is getting far more serious about the unified comms market.
Manchester-based Nimans was founded in 1981 and trades with over 2,500 telephony, IT and retail customers and employs over 200 staff. In its latest audited financial statements for the year ended 31st December 2020 Nimans generated revenues of £114.3 million and profit before tax of £5.8 million. The deal was funded from Midwich's existing facilities and provides a boost to its unified comms ambitions.
The convergence of AV, IT and UC&C technologies is a major driver for our industry, accelerated by the pandemic
"Nimans develops our UC&C offering, but also brings new relationships in the telecoms and IT markets," stated Fenby. "Everyone knows Nimans. It is a long standing business with a great reputation. I remember meeting the Sales Director Richard Carter many years ago and got to know David Bennett when he became Managing Director in 2018 following the death of founder Julian Niman. Both businesses have a similar culture, and although there was only a limited overlap in our technologies, vendors and customers, the potential to work together was interesting." 
The evolution of enterprise communications and collaboration is a natural progression, and each successive wave of development introduces more complexity into the value chain, a good reason to build a one-stop-shop. "The convergence of AV, IT and UC&C is a major driver for our industry, accelerated by the pandemic," said Fenby. "Expanding our offering through the acquisition of Nimans gives us increased scope to help customers explore new revenue streams across our joint portfolios. End user projects and SI procurement policies are increasingly drawing from multiple traditional technology areas to deliver single comprehensive solutions. The Nimans acquisition, and the expertise that comes with it, means we can help our customers deliver more complete solutions to our channel partners and gain access to new revenue streams."
On any showing Fenby's leadership of Midwich is to be admired. He has presided over a significant period growth and expansion and Midwich's appetite for strategic buys means that no right-fit opportunity will be excluded. Before joining Midwich 17-plus years ago Fenby was a director in the corporate finance team at Deloitte. He helped the Midwich team to buy out the business in 2001 and joined in 2004 as Finance Director. "My previous experience has helped particularly with our acquisition programme over the years," he added. "I also believe that as an adviser you are selling expertise and service. This is the case with Midwich: We may sell products but we are successful because of how we support our customers and vendors."
Fenby became Managing Director in 2010 and the company floated in 2016. The IPO gave the group a higher profile and credibility in the market in addition to capital for expansion. It also provided the ability to use meaningful share incentives for the team. Most of the senior management participate in an annual share option award. Midwich has also given free shares to staff to the extent that most of the team are shareholders in the business. "It has been quite a personal journey – from one office in the UK to operations across the world," added Fenby. "The group is about ten times the size it was when I joined."
Midwich now employs circa 1,300 staff in 20 countries and trades with around 24,000 customers worldwide. They vary from major international integrators to small installers. Key technology partners include Samsung, LG, Epson, Smart and Promethean. Midwich also has a long list of specialist niche manufacturers that show how far it has travelled since inception.
The company's journey began near Diss, Norfolk, in 1979. Initially it assembled computers and distributed computer components, later moving into IT peripherals such as printers. In 1995 the business started to sell the new AV products that were coming onto the market. "Shortly after I joined we decided to focus particularly on the AV market as we felt it had an exciting long-term potential, and we had built a good position in the UK," said Fenby. "We no longer sell computers but still have a print division. AV now accounts for over 95 per cent of group revenue which I believe makes us the largest specialist globally."
Midwich's financial results for the 12 months ending 31st December 2021 show revenues up 23 per cent to £856 million, with adjusted profit up 130.3 per cent. Revenues have grown every year since 2005 although growth last year was above average. "Organic growth in 2021 was exceptionally high, I believe driven by the development of new vendor relationships and also through working hard at maintaining high customer service levels in tough market conditions," commented Fenby. 
"Our net profit in 2020 had dropped due to the pandemic, although the bounce back in 2021 meant that we had our highest ever profit year. Our UK and Ireland business grew strongly as did the US operation. However, the largest growth was in EMEA – particularly France and Germany which grew at over 40 per cent and 30 per cent respectively."
Nimans' revenues have been fairly level for some time, but Fenby noted that top line growth doesn't always tell the full story. "In recent years Nimans has been adapting its business model to accommodate rapid and sustained market changes, particularly in the traditional telephony markets," added Fenby. "Joining with Midwich should help both businesses to grow more quickly by cross selling products and developing new vendor relationships. The wider combined portfolio offers our customers access to complementary technologies and solutions that will enable growth. Conversely, it also offers our vendors an additional route to new prospective customers."
The Nimans acquisition, and the expertise that comes with it, means we can help our customers deliver more complete solutions to channel partners
It is noteworthy that the deal separates Nimans from its reseller division called Avoira, which remains an investment of Nycomm Holdings, where Bennett continues as a Director. "A number of distributors have reseller arms but this isn't the Midwich philosophy," said Fenby. "It is important that our customers know we are independent and that they can talk to us about business freely. We have already seen a number of customers starting to trade with Nimans now that link has been broken. I hope Avoira will be an important, independent customer of Nimans in the future, as it is with Midwich currently."
The Nimans acquisition is Midwich's biggest UK transaction for some time. But the biggest change for Midwich overall has been its entry into the North American and Middle Eastern markets in 2020, enabling it to better support customers and their end users in global roll outs. But these days the task is accompanied by substantial challenges. "In the very short term our main priority is finding enough stock for our customers," explained Fenby. "Chip shortages and other Covid-related supply constraints mean that we are experiencing significant disruption to supply chains. We are holding as much relevant inventory as we can, but there continues to be significant disruption. These product shortages cause a significant additional workload to the team as we try to balance different demands and look after as many customers as possible."
Fenby adheres rigidly to three key elements that underpin his long-term strategy – increased specialisation, geographical expansion and growing scale. "Specialisation means adding new technical skills and technical products into our portfolio," he explained. "By doing this we make ourselves more relevant and useful to our customers. Geographical expansion improves how we can support customers and vendors in their overseas growth aspirations. Scale brings benefits from buying economies but also in sharing experience and contacts."
Fenby also noted that these pillars still leave much room for acquisitive manoeuvre. "We have bought between two and four businesses a year for many years," he said. "I expect this to continue and we have a steady stream of conversations and transactions under way. Nimans is our largest UK acquisition for some time and it will keep the local team busy for a while."