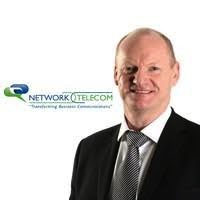 Waterland-backed and newly rebranded Enreach (formerly Within Reach Group), based in the Netherlands, has strengthened its position in the UK IT and comms market with the acquisition of Network Telecom in Telford.
Network Telecom was established by Group MD Paul Maxfield (pictured) in 1997 and provides telephony, hosted voice, lines and calls, connectivity, mobile and IT services to circa 2,400 small businesses. Maxfield will continue to work with the business.
"Over the past few years we have worked hard on a new direction to provide our customer base with a complete portfolio of communication and IT solutions," said Maxfield.
"The acquisition will not only help facilitate our customers' growth, but also the growth of the entire group."
Enreach CEO Stijn Nijhuis stated: "The acquisition is our first significant step into the UK market, extending our UK ecosystem and local expertise and resources. 
"Network Telecom currently delivers its business through the direct channel and the goal will be to create joint proposals for Enreach's channel business and partners."
The seed of a deal was sown when telecoms and technology adviser Knight Corporate Finance was approached by Enreach which was seeking a platform acquisition in the UK, and in its capacity as a long-term adviser to Network Telecom, Knight matched the opportunity to Maxfield's operation and facilitated the transaction process.
"That Enreach was looking for a UK platform to build on was particularly attractive to the Network Telecom founder, representing a positive opportunity for staff," stated Knight Director Paul Billingham. 
"Despite being a relatively low profile business in the comms industry Network Telecom is one of the great success stories."
Maxfield added: "While I was not expecting to sell the company at this stage, the opportunity from Enreach was too good to turn down."
German UC vendor Swyx merged with Enreach in July 2018 and acquired French UC and FMC provider Centile at the same time. 
In addition, Enreach is the parent company of Voiceworks and ipnordic, and this month also acquired comms and IT service provider Crystal Networks in the Netherlands, bolstering its play in the European UC market.